WWE's WrestleMania headed to AT&T Stadium in 2016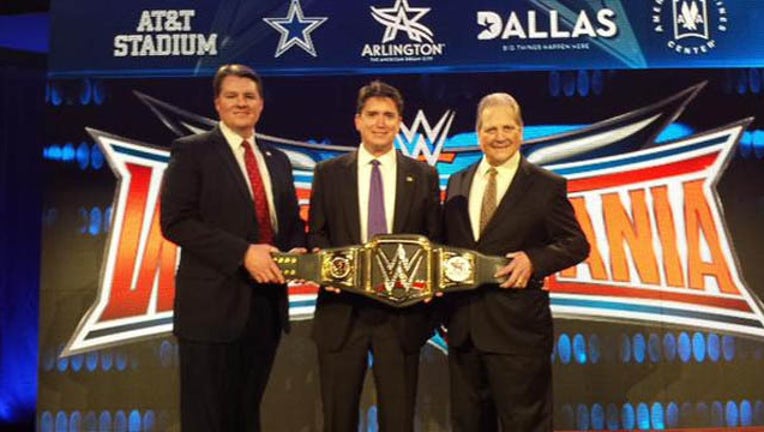 article
AT&T Stadium will host WWE WrestleMania 32 in 2016.
It's another marquee event for the massive palace Jerry Jones built in Arlington.
"We look forward to making history at WrestleMania, while adding AT&T Stadium to the list of iconic venues that have hosted our annual pop-culture extravaganza," said Vince McMahon, WWE Chairman & CEO.
WrestleMania 32 is scheduled for Sunday, April 3, 2016. WWE officials said there will be a week's worth of festivities in Dallas leading up to the main event.
Among the events: WrestleMania Axxess – WWE's four-day interactive fan festival at the Kay Bailey Hutchison Convention Center Dallas; 2016 WWE Hall of Fame Induction Ceremony at American Airlines Center and Monday Night Raw at the AAC.
The WWE claims last year's WrestleMania 30 in New Orleans generated more than $140 million in economic impact for the southern Louisiana region.