Woman shot following argument at convenience store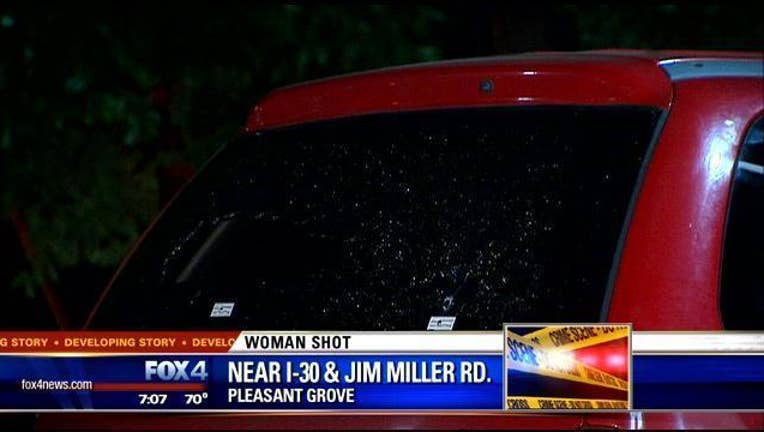 A woman in her 20s was shot in the neck near Interstate 30 and Jim Miller Road.
She was with two men who had an argument with others at a convenience store.
The people followed the woman and the two men in their SUV.
Shots were fired and a bullet hit the woman.
She's now in serious condition.
The suspects got away.