Woman dies while in custody at Tarrant County jail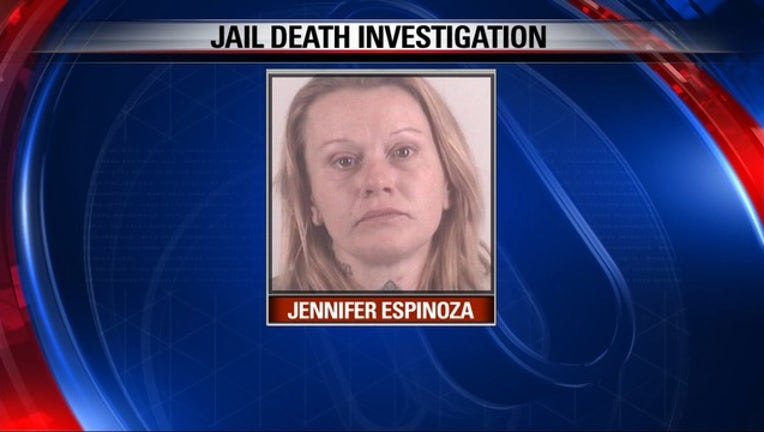 FORT WORTH, Texas - The Texas Rangers are investigating the recent death of an inmate in the Tarrant County jail.
Court records indicate 37-year-old Jennifer Lynn Espinoza of Haltom City was booked into the jail on Jan. 10 after violating the terms of her probation. She died at JPS Hospital six days later.
Family members said Espinoza was a heroin addict with a history of drug possession and distribution charges. She's spent time previously in the Tarrant County jail.
Her father told FOX 4 she was violently ill on the day she was arrested again. He's concerned that she wasn't being supervised while in custody.
Tarrant County Sheriff Bill Waybourn said jailers did what they could when Espinoza was found unresponsive.
"Our people followed protocol. They followed what they were supposed to be doing and when they did find her unresponsive, they heroically started performing all kinds of first aid," Sheriff Waybourn said. "I mean no bad will to anybody. I'm just as broken-hearted as a dad to lose my baby."
The sheriff told the Dallas Morning News that cell checks occur every 10 to 30 minutes, depending on the part of the jail a person is being held in.
Espinoza's cause of death is still pending, according to the medical examiner's office.
The Texas Rangers are looking into the case it as protocol.
Last week, five Fort Worth police officers were fired and two others were suspended for another in-custody death involving a man who died from a drug overdose.
In that case, the suspect complained about medical issues while en route to the police station and was later found unresponsive in the back seat of a patrol car.