Woman charged for North Richland Hills crash on Thanksgiving that killed 17-year-old
NORTH RICHLAND HILLS, Texas - Police say a woman was driving drunk when she crashed and killed a teenager Thanksgiving morning in North Richland Hills.
Noemi Martinez, 29, has been charged with intoxication manslaughter.
Police say she was driving the wrong direction on 820, near Holiday Lane, when she hit three vehicles.
PREVIOUS STORY: North Richland Hills PD: One person critically hurt in four-vehicle crash caused by wrong-way driver
The victim, 17-year-old Benjamin Isaac Castaneda Floran, died at the hospital.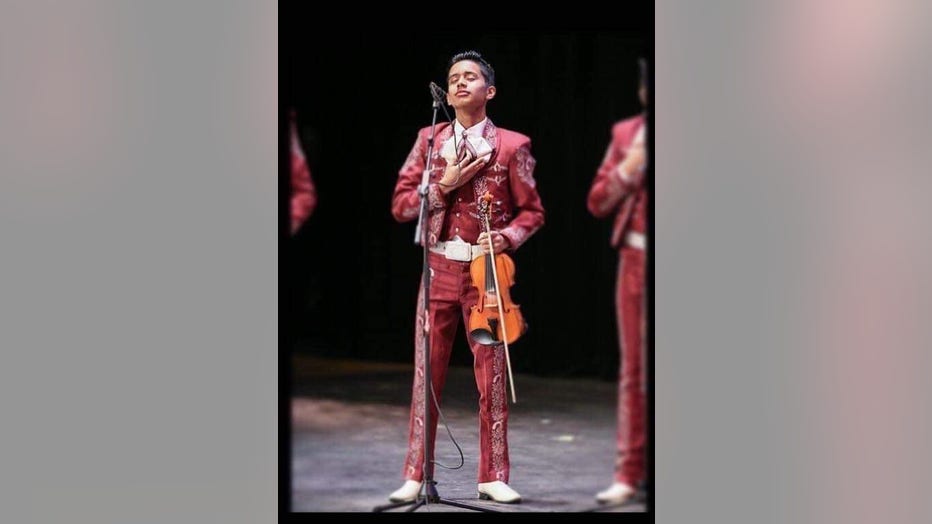 Fort Worth ISD confirmed he was a student at North Side High School. Counseling will be made available at the school on Monday.
Castaneda was a big part of the North Side High Band.
Saturday night was their first time back in the band room since his death.
As beautiful as the song "Volver" sounded being played by the mariachi band, members played it while fighting back tears.
"Every time we would go to a performance, and Benjamin was there, he would sing that song," sophomore band member Annabel Gonzalez said.
Castaneda serenaded crowds since his freshman year.
The song "Volver" means return.
It was one of his favorite songs to sing.
"So when it's like, Vulver, it's returning to your arms once again, so I guess the lyrics hit a little different now," Gonzalez said.
North Richland Hills police said Martinez was driving the wrong way on 280 the morning of Thanksgiving.
Investigators said she struck multiple cars, injuring others, and killing Castaneda and a dog.
Police allege that she was intoxicated.
"I still couldn't wrap my head around, like, this can't be true," senior band member Jose Ramirez said.
Castanedas fellow senior band members are still in shock days later.
"The one that brought the most energy. With Ben, there was never a dull moment," Ramirez added.
On a day of thanks, the Castaneda family's life was rocked, and his voice was forever silenced.
"We want to make sure we put everything into every performance because that is what he would have wanted," Ramirez said.
Students will hold a vigil at the school Monday at 6 p.m.
No bond was set for Martinez.