Woman arrested in Royse City Walmart attempted kidnapping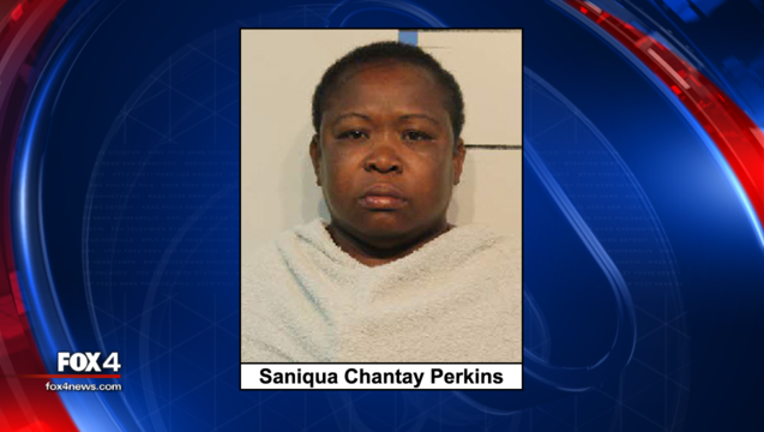 article
Police have arrested the woman allegedly involved in stealing a Walmart employee's car and trying to kidnap her outside of the Royse City Walmart.
The 17-year-old employee of the store, who was not working at the time, told police she was grocery shopping Sunday night and was leaving the store when she was approached by a man and a woman in a gray SUV.
Police say Saniqua Chantay Perkins, 39, and an unidentified man stole the teenager's red Honda Accord at gunpoint and tried to kidnap her.
Perkins was arrested on Wednesday and is being held at the Rockwall County Jail.
Police were also able to recover the stolen Honda and a gun that they believe was used in the robbery.
Police believe Perkins and the other suspect may have been involved in another carjacking in a nearby neighborhood, but the victim did not stick around to talk to officers.
The male suspect is described as a black male in his 20s. Anyone with information is asked to call the Royse City Police Department at 972-636-9422.