Woman accused of robbing Wylie bank arrested while trying to flee on foot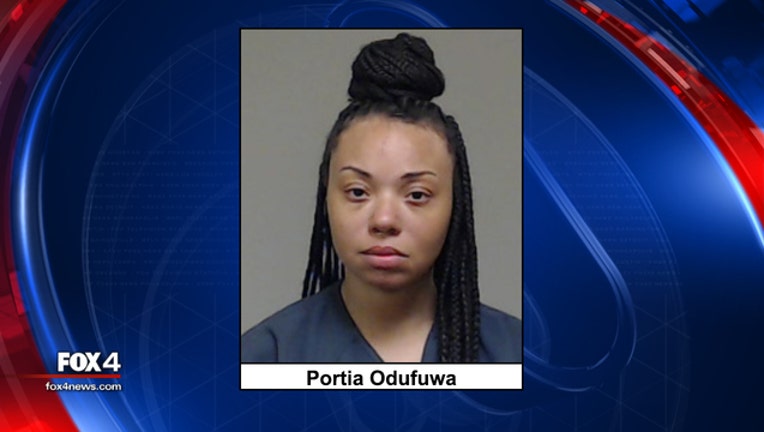 WYLIE, Texas - A 34-year-old woman accused of robbing a bank in Wylie Friday afternoon was arrested shortly after the crime while trying to flee on foot.
Portia Odufuwa has been charged with robbery.
According to the Wylie Police Department, Odufuwa robbed the Bank of America located in the 1300 block of W. FM 544.
Police were called about the bank robbery at 4:15 p.m. Responding officers were told that a woman had handed a teller a note demanding money.
No injuries were reported during the robbery, and bank employees were able to get customers to a safe location as the suspect left.
Officers were able to find the robber trying to flee on foot in a nearby area.
After a short foot chase, Odufuwa was taken into custody.