Wise County traffic stop leads to $2M pot bust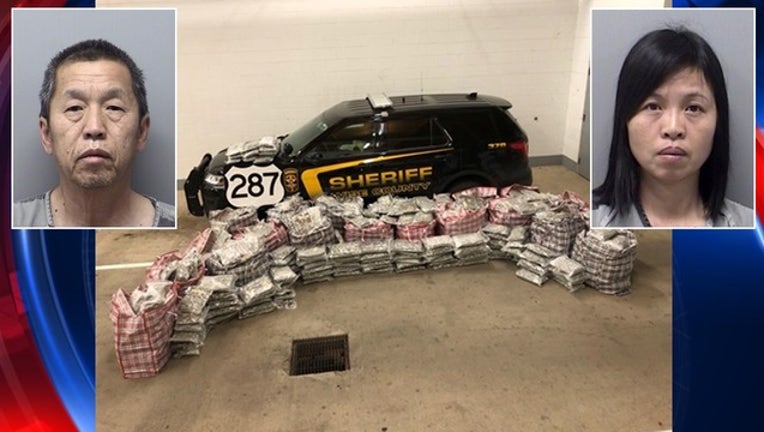 article
A routine traffic stop in Wise County led to the discovery of hundreds of pounds of marijuana.
The 677-pound pot bust happened Sunday afternoon on Highway 114 near Rhome, Texas, when a deputy noticed an RV swerving on the road.
When the Wise County deputy pulled over the couple from California and asked to look inside, he made the pot discovery valued at more than $2 million.
Both 59-year-old David Kwan and 45-year-old Cuixin Chen were charged with possession of marijuana. They're each being held on a $35,000 bond.