Wise County residents see more storm damage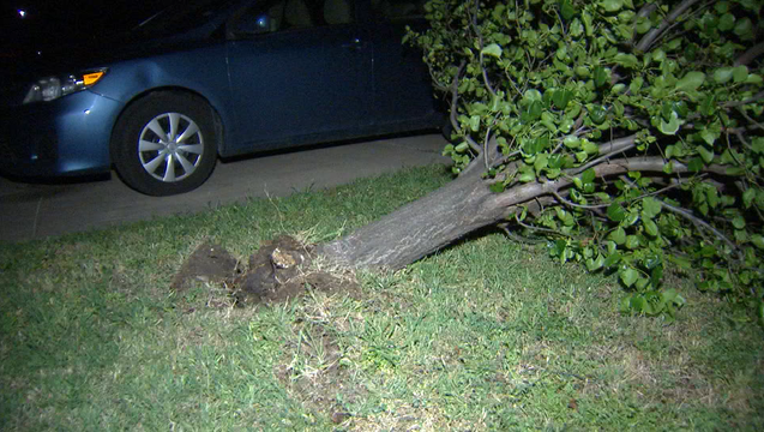 RHOME, Texas - Some people will be cleaning up storm damage for the second time in a few weeks.
Severe weather struck the city of Rhome, which is about 25 miles northwest of Fort Worth.
Many people in Wise County lost power and have roof damage. Fences and trees were blown over. Some residents said they just had their roofs repaired.
"This is the second time in a month. A month ago we had an F1 tornado come through and uproot some trees and destroy this area of the neighborhood and the houses along the back area of the fence here," said Robin Holmes, who lives in Rhome.
Wind gusts in that area hit about 70 miles per hour.