Westchester Plaza building implosion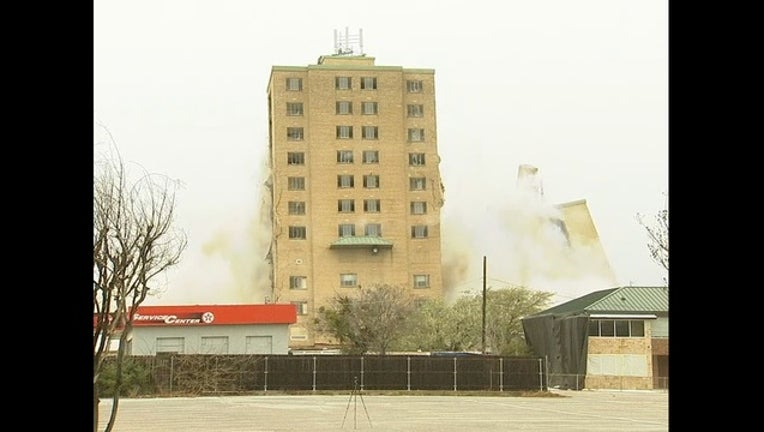 The Westchester Plaza building in Fort Worth is no more. It was imploded at 8:00 Sunday morning.
The 12 story structure that was at 8th and Pennsylvania Avenues was blocked and hollowed out before the implosion.
It was built in 1951 and served as a residential complex.
Once the property is cleared, construction will begin on new structures in the medical district.
A hotel and restaurants are among the new developments expected to be built in the area.