12-year-old killed, 5 others injured in Ellis County ATV crash
WAXAHACHIE, Texas - The community in Waxahachie is mourning the death of a 12-year-old after a weekend accident involving an ATV.
According to the Texas Department of Public Safety, the teens were riding on a Polaris ATV Sunday evening near the intersection of Boz Road and Greathouse Road in Ellis County.
The ATV's 16-year-old driver failed to stop at a stop sign and was broadsided by a pickup truck, DPS officials said.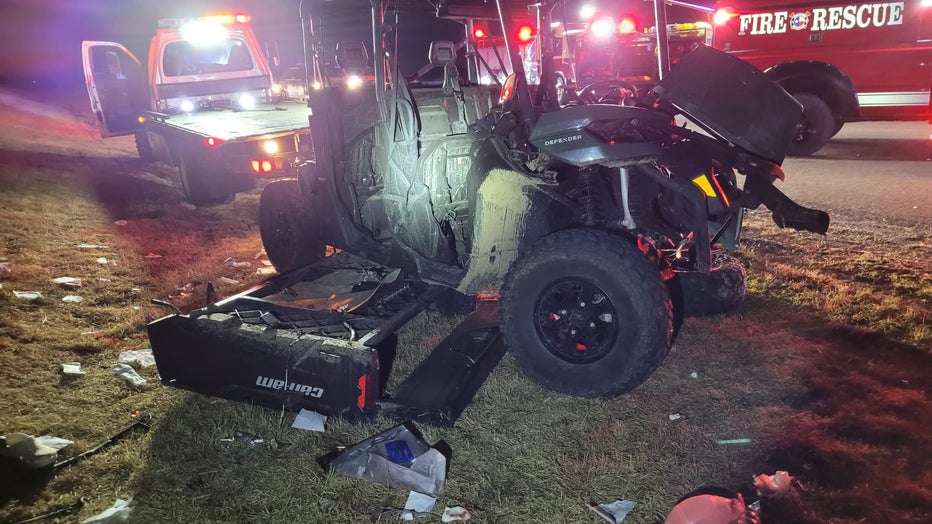 "In this incident, the pickup truck had the right of way. The ATV ran a stop sign," said Sgt. William Lockridge with the Texas Department of Public Safety. 
DPS says the driver was a 16-year-old girl, with 12 and 14-year-old boys and a 14-year-old girl riding with her.
None of them were wearing seatbelts according to DPS.
"We have traffic crashes just like anywhere else but for us, this is a teaching moment. These ATVs aren't meant to be operated on roadways," said Sgt. Lockridge. "They're a lot of fun we all enjoy using them, but they're just not meant to be on roadways." 
There were two 70-year-olds, a man and a woman, in the pickup truck that were taken to an area hospital.
"Obey traffic laws, pay attention to what's going on around you," said Sgt. Lockridge.
Two of the teens were taken to Dallas hospitals and one of the 14-year-olds and the 12-year-old that died were taken to a Fort Worth hospital. 
"For us, this is very tragic. This is a rural area with a lot of ranchers and farmers. So, this is a community that knows each other. It's a very tragic incident," said Sgt. Lockridge.
Lockridge said unfortunately the accident is also a teaching moment.
"When it comes to vehicles that aren't intended for roadways, yes as motorists we have to be aware of what's around us, but we have to think about the big picture. Those things, the ATVs, you see side-by-side they're just not meant for public roadways," said Sgt. Lockridge.
At least one of the injured students attended a Waxahachie ISD school.
The crash is still under investigation. DPS has not said if anyone will face charges.