Water leak at South Grand Prairie HS could affect classes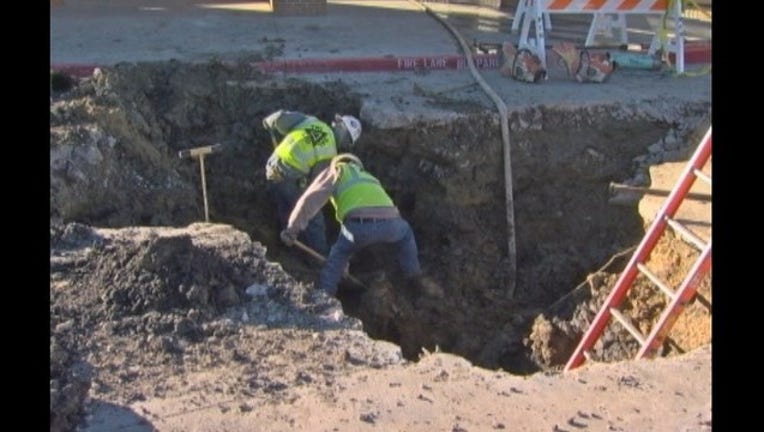 UPDATE:
Officials with the district say the leak has been found and they are working to fix it. Classes are set to go on as scheduled Monday morning.
EARLIER:
Crews are working to fix a water leak at South Grand Prairie High School that could affect classes Monday morning.
The crews have dug several holes in front of the 9th Grade Center that will definitely affect traffic if school goes as planned. So school officials say plan to leave early.
District officials are confident the problem will be fixed and water will be properly restored by Monday – but until then they will be notifying parents through Facebook on the situation.
The exact cause of the water is under investigation. They are not yet sure if the issue was old pipes or something else.
Updates will be made as information becomes available.