WATCH: Video of triplets greeting "garb" truck is the most adorable thing ever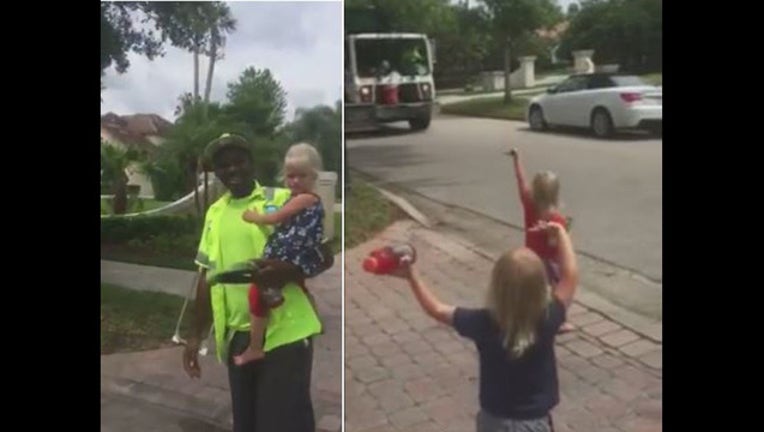 article
LONGWOOD, Fla. - Video posted on Facebook of triplets so excited to see their garbage men every pickup day is the most adorable thing ever.
The children are almost three-years-old and the biggest days of their week are Tuesdays and Fridays, or "garb" day as they call them, the days that they run out and greet their favorite sanitation workers.
The video posted on Facebook by their mother, Martha Sugalski, showing their sheer joy and excitement has been shared more than 500,000 times.
In the video, Heaton, Wilder, and Holden are seen waiting outside their Seminole County home to give the three men Gatorade. "I got some Gatorade!" one of the children yells holding it up. "For me? You shouldn't have!" says one of the workers. Another picks up the little girl and holds her while one of the other triplets helps bring the garbage can to the truck. "You're a helper!" Sugalski says.
Sugalski has been posting the videos of her children's favorite day on her Facebook page each week showing them jumping up and down for the "garb truck" and "Mr. Chad," "Mr. Rob," and "Mr. Andrew." 
"Every week we catch up on life, what's going on with them and their families and see what's new," she said in a Facebook post. "I am blown away by the response from our simple videos that we've been doing for almost 3 years," she wrote.
WATCH THE VIDEO (Mobile users click here):