Watch the official 'Star Wars: The Last Jedi' trailer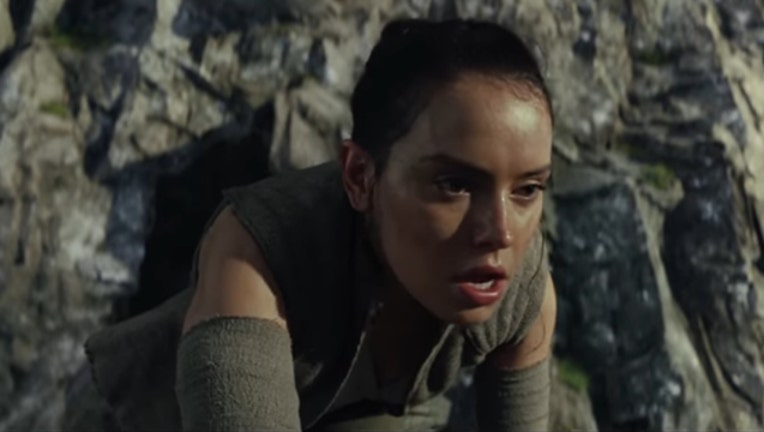 You can now watch the trailer for the much anticipated new Star Wars movie.
The trailer for "Star Wars: The Last Jedi" was released Friday during the 2017 Star Wars Celebration. It was shown to attendees and posted online.
It appears to show Resistance bases under attack as the heroine, Rey, trains with Luke Skywalker. It closes with Skywalker's words, "It's time for the Jedi.... to end."
The film is expected to open in theaters on Dec. 15, 2017.