WATCH: Dad saves son, says roller coaster seat belt broke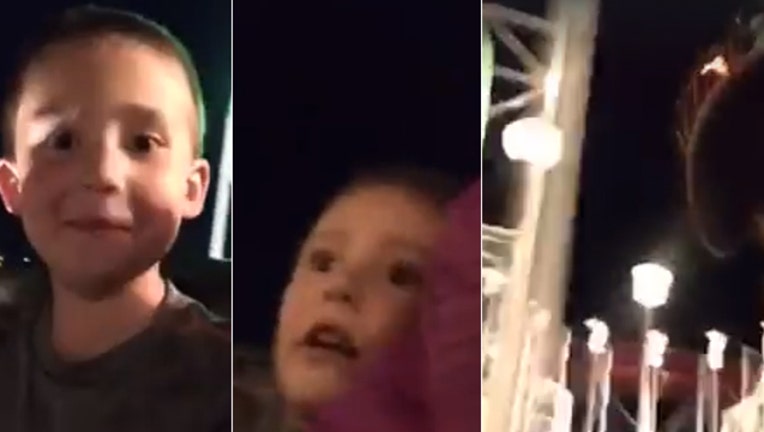 article
ZITA, TX (FOX 13 News) - A video of a father and son's chilling roller coaster mishap is quickly gaining speed online.
It was posted by Facebook user Delbert Latham on April 22 after a family visit to "Wonderland" in Zita, Texas, and shows a boy nearly falling out of the coaster mid-ride.
At the start of the video, things seem to be going smoothly. Latham's son, Kaysen, looks nervous, but also excited as the coaster inches its way to the top.
"Are you ready?" Latham asks seconds before the drop, and Kaysen says he is.
But moments after the drop, the video takes a terrifying turn.
Suddenly, as the coaster whooshes down the track, Kaysen starts to to slip in his seat, and then before you know it, he's completely out of frame.
Latham says their seat belt had come undone, and Kaysen slipped all the way down to the floor board before Latham was able to grab him, pull him back into the seat and hold him there for the rest of the ride. 
"I gotcha," Latham is heard telling his son. "You're fine. I promise; okay?"
Afterward, Latham said he told the ride attendant about the seat belt incident and, to his surprise, the man claimed he knew that "happened sometimes."
Latham also said they continued to let people ride the coaster afterward, but that they blocked off the back seat.
Now he's calling safety at Wonderland into question, and hopes people will spread the word. 
See the full video here (mobile users click here):