Warming Up and Returning to Normal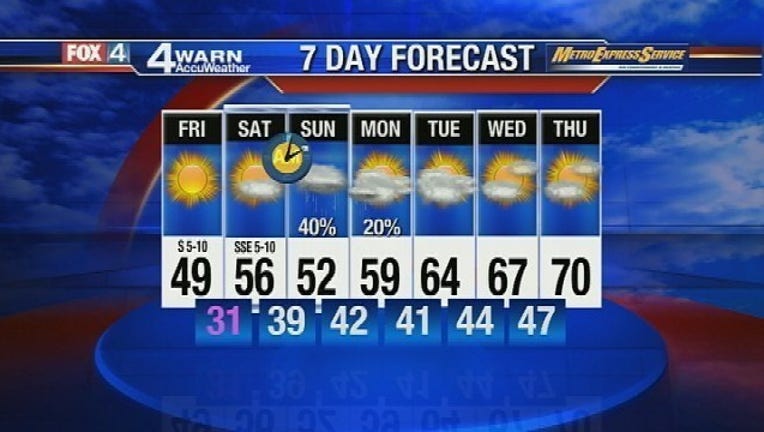 article
Hey All!
Today: Sunny and cold to start the day, with temps this morning in the 20s. Thinking most of the snow/ice melted yesterday. Bridges/overpasses may still be icy for the commute today. Expecting high temps in the mid/upper 40s this afternoon.
Saturday: Mainly sunny with increasing clouds late in the day. After starting the day near freezing, we should warm into the mid 50s. YAY!
Sunday: A disturbance heads this way from the SW. Mainly cloudy skies and a chance for showers. Highs in the lower 50s for most.
Next week: Overall, weather pattern changes.... Upper level high pressure from the Pacific finally moderates our temperatures back to "normal." With the exception of some showers possible early Monday, it looks like most of next week will be dry and pleasant.