Waitress claims coworker ran off with her half of $300G scratch-off ticket winnings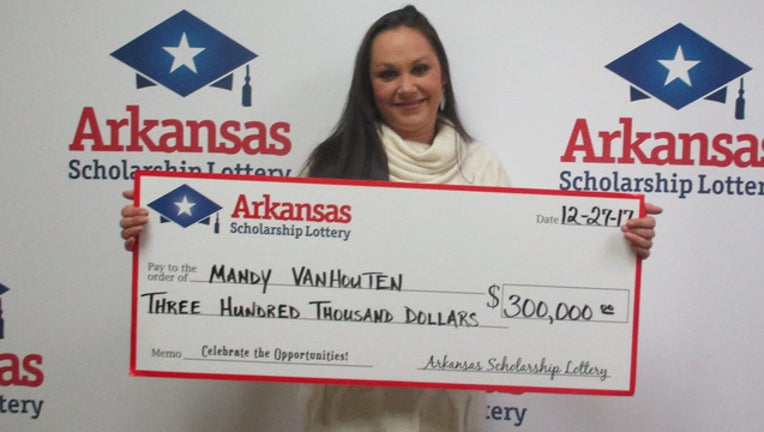 article
STUTTGART, Ark. (WJBK) - An Arkansas waitress is accusing her co-worker and friend of 10 years of running off with her half of $300,000 winnings from a scratch-off ticket.
Leslie Underwood, a waitress at Sportsmans Drive-In, located in Stuttgart, Ark., said her co-worker Mandy Vanhouten owes her some cash - $150,000 to be exact.
"It was kind of like somebody died for somebody to tell you that they don't think you deserve it and their decision has been made," Underwood told KARK-TV.
According to the TV station, Leslie and Mandy were working at the restaurant when they were given scratch off tickets from their boss, the ironically named Lucky, as their holiday bonuses this year.
Leslie, a mother to five, told KARK that they were to split any winnings.
"He told us whatever we won, it would be split between us for our Christmas bonus," she said. 
Each woman took five tickets and started scratching. That's when Mandy scratched off a $300,000 winner - the top prize in that scratch off game. 
"We were both reading the back of it trying to find the little, 'You're pranked!,'" Leslie said. "But no, it was a real one." 
The good friends talked about how this would change their lives and what they would do with their money. She said they agreed to wait until 2018 to claim the prize - only that didn't happen.
"She decided to take it and run," Underwood told KARK. 
Leslie saw Mandy's picture on the lottery's Facebook page on Wednesday.
The two have been good friends for a decade and Leslie said she even helped Mandy get a job at the restaurant.
"I helped her get the job, put in a good word, stuck my neck out for her, let her stay with me so she didn't have to drive back and forth," Leslie told KARK. "I think that's what hurt me the most is as much as I've done, she could have done right for once."
She hasn't heard back from her friend, something that Lucky had told her when they won.
"Lucky told us here at the bar, 'Y'all won't be friends after this.' We were like, 'Why would you say that?,'" Leslie told KARK. "Money changes people. Now we see." 
Leslie said she plans to take legal action if she doesn't get her share. Mandy was the only person who signed the back of the ticket.