VIDEO: Sunnyvale officer sings about being the 'Critter Getter'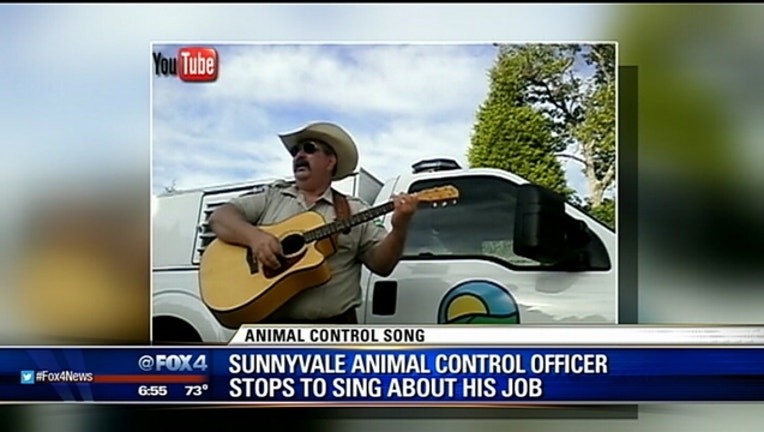 article
SUNNYVALE, Texas - An animal control officer from Sunnyvale decided to take a break from work – to make a video about his job.
Officer Frank Locke wrote a song he calls "Critter Getter." He sings about "picking up critters so they don't get hurt" and "I'm the critter getter and this is my song."
Facebook page says he may debut a new song next week called "A Day in the Life."
Locke is Sunnyvale's only animal control officer. He is known for coming up with creative ways to bring attention to the town's small shelter.
LINK: Sunnyvale Animal Shelter