Video released of suspect who sexually assaulted Fort Worth woman at gunpoint
FORT WORTH, Texas - Police released video surveillance video of a man they say robbed and sexually assaulted a woman in her apartment in southwest Fort Worth.
Fort Worth police say the suspect forced his way through a woman's apartment door Saturday afternoon to steal and then again to assault her. 
Authorities need help to identify the man captured by a surveillance camera in connection with a home invasion, robbery and sexual assault of a 55-year old woman.
It happened Saturday around 5 p.m. at the Candle Chase Apartments on South Hulen near Altamesa. 
"At this time, we believe it was just one individual that kicked in the front door," said Fort Worth Police Spokesperson Buddy Calzada.
Police: Man sexually assaulted woman at gunpoint in Fort Worth
Police say the suspect with a slender build wearing all black burst into the victim's apartment and left with the keys to her vehicle and then came back a second time. 
"Kicked in her front door, went into her apartment at gunpoint and then left," Calzada said. "Very few minutes later, they came back inside with that same pistol. The same individual came back inside and sexually assaulted this female."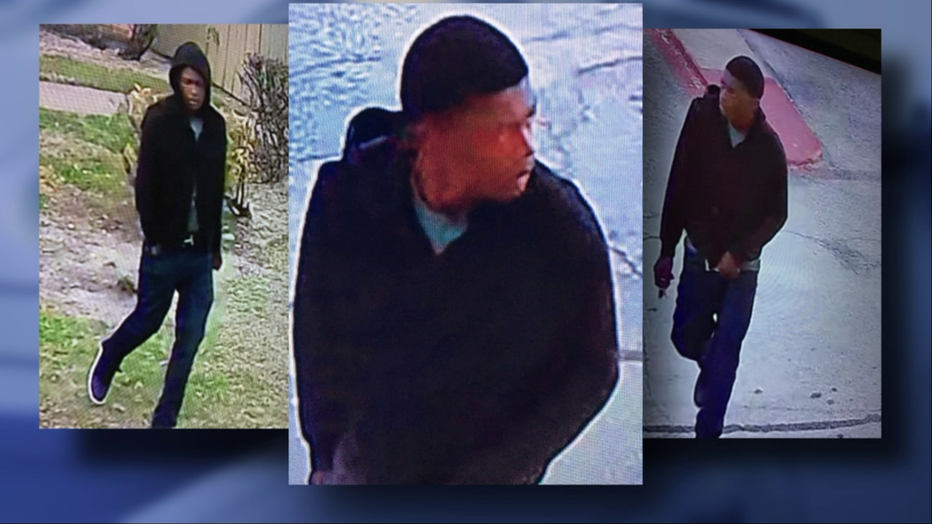 Hours later the same evening, an officer spotted three men near a parked Honda Accord in the Meadowbrook neighborhood of Fort Worth.  The officer initially did not know it was the victim's stolen car.
"Two of the individuals just walked away nonchalantly, and the third individual was near the trunk. Closed the trunk and took off running," Calzada said. "So the officer looks to see where that individual was running, and it was into an apartment complex.  As he looks back at the vehicle, he noticed it is the license plate that matches the stolen vehicle."
Investigators believe the individual who ran and the image from the Hulen Street apartment surveillance are the same individual: an African American man with a slim build and short hair. 
"With the information that we gathered from the video and from the information we gathered from the victim and what the officer saw firsthand on the stolen vehicle, all of these match that same individual," Calzada said. "We're hoping somebody would know who they are or would've seen them. Maybe someone has surveillance video they can share with us themselves."
Police urge anyone with information on the suspect's identity to get in touch with them right away. Call 817-392-4469.