VIDEO: Paralyzed girl surprises nurses by walking again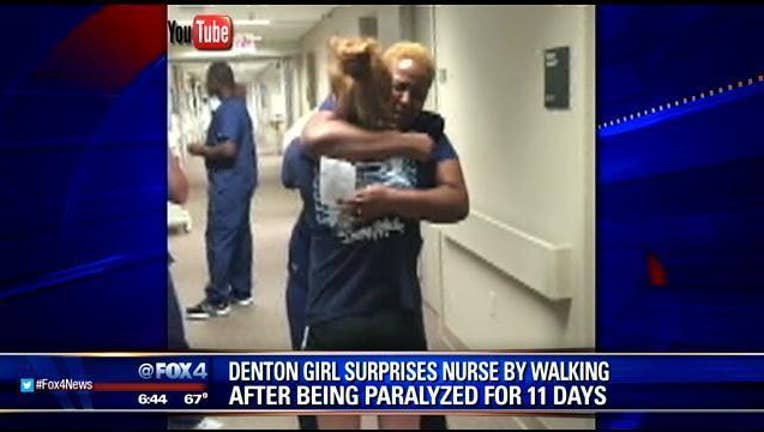 article
After 11 days of being paralyzed, a Denton girl surprised her favorite nurse with her regained ability to walk.
"Yes. Thank you, Lord. Thank you," the nurse cried while hugging her patient.
Becky Miller posted the heart-warming video of her daughter, Bailey, on YouTube.
She said Bailey was completely paralyzed from the waist down for more than a week. Doctors couldn't explain it.

She had not feeling in her legs until the day she started walking last week.