VIDEO: Crane falls onto Dallas Museum of Art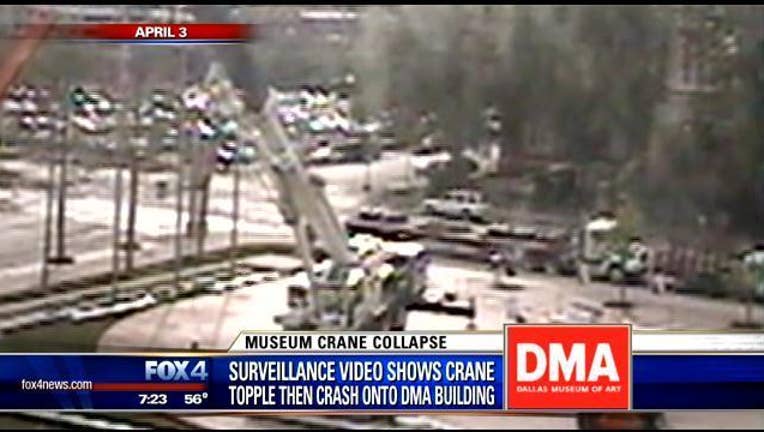 article
Surveillance video shows a crane tipping over and damaging the Dallas Museum of Art.
It happened April 3 as the crane lifted a huge tent frame being placed on the lawn.
It started to topple, then fell over with the boom hitting the roof of the museum.
A safety inspection will determine whether the crane was properly set up to stabilize it.