VIDEO: Carrollton thief's truck rolls away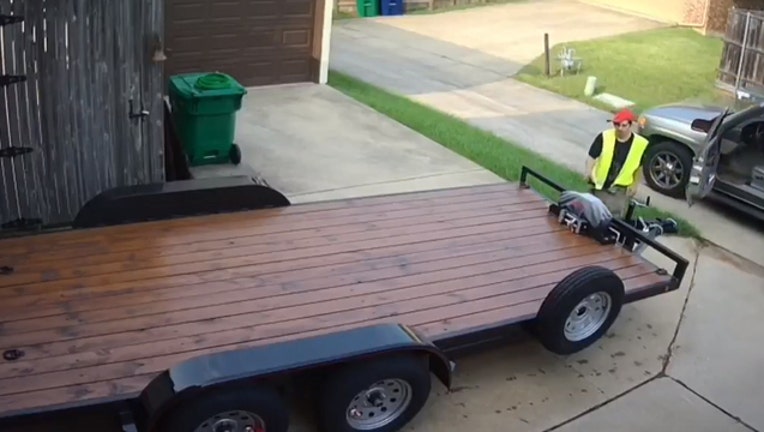 CARROLLTON, Texas - Police in Carrollton are having a laugh while they search for a thief in their city.
The department shared surveillance video from a home in the 1900 block of Robin Meadow Drive, which is near Hebron Parkway and Josey Lane.
It shows a thief taking items from the garage Tuesday morning. It also shows him forgetting to put his car in park and having to run after it, police said.
Anyone who recognizes the man is asked to call police at 972-466-3333 or submit at tip at CrimeTips@CityofCarrollton.com.