VIDEO: 4-Year-Old Girl Feeds 6 Male Pit Bulls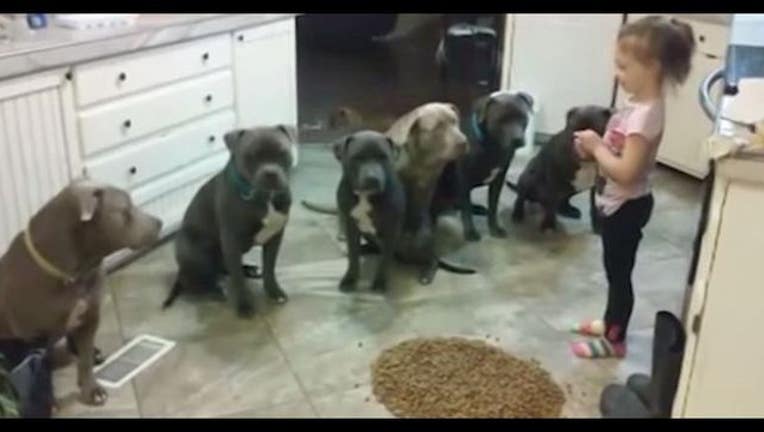 article
A video of a girl feeding six male Pit Bulls originally posted to Facebook and then YouTube is getting mixed reaction.
In the video posted to YouTube on January 9th, the 4-year-old girl teaches the dogs to be obedient before they are fed. You can hear the little girl telling the canines to sit and stay before their meal. She says, "Are you hungry?" Then, says "Are you ready?" Finally, she feeds the dogs. 
An adult woman can be heard behind the camera. The adult says, "6 male Pit Bulls. People say it could never be done. They eat and live together. They're a family." She ends the video with a thank you and "love your Pit Bull."
The video has been viewed over 300,000 and has been receiving mixed reaction, according to the YouTube comments.
Watch the video above. What do you think? Let us know on our Facebook page.