Vets, families remember Normandy D-Day landings, 72 years on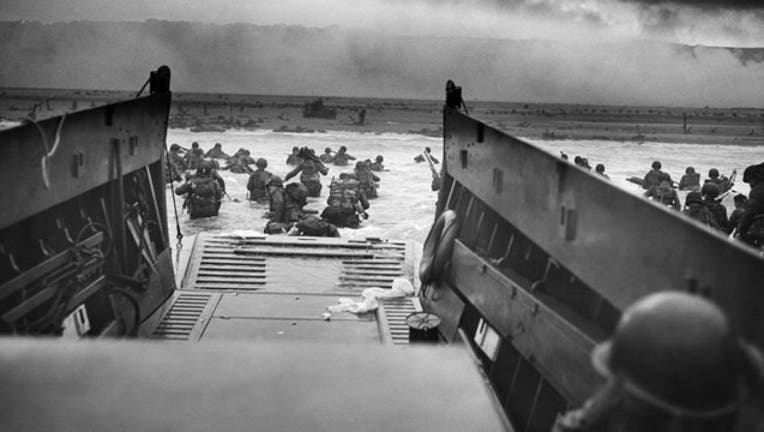 article
COLLEVILLE-SUR-MER, France (AP) — Proud veterans in their 90s and families of fallen soldiers are commemorating the epochal D-Day invasion of Normandy 72 years ago that helped the Allies defeat Hitler.
They're holding small ceremonies and moments of remembrance along the wide beaches and cliffs where thousands of U.S., British, Canadian and French troops landed as dawn was breaking June 6, 1944. It was a pivotal moment in World War II.
Henry Breton of Augusta, Maine, was among the shrinking number of survivors of the landings to come for Monday's anniversary. Speaking from the American Cemetery at Colleville-sur-Mer, 91-year-old Breton recalled the fierce German counterattack and ensuing violence and valor he experienced at the Battle of the Bulge in Belgium.
"It's all worth it," he said. "It brings back so many memories."