Valley View Center's final demolition underway following criminal activity, fires
DALLAS - What is left of the former Valley View Mall started to be torn down Friday, a day after two Dallas firefighters were injured battling a fire at the abandoned site.
It is a process that kept getting pushed back over the years with potential new developments that never panned out.
There has not been a tenant at the abandoned mall at LBJ Freeway and Preston Road since the AMC Theater shut down in early 2022.
---
PREVIOUS COVERAGE:
---
Dallas Fire-Rescue tells FOX 4 they have been called to the former mall multiple times since then.
In November 2022, the city sent a letter to the property owner calling for more protection and requiring that they demolish what was left of the building by June 1, 2023.
On Thursday morning, Dallas Fire-Rescue was called to a fire at the mall and two firefighters were injured battling the blaze.
One firefighter was burned, another had what the department described as a "musculoskeletal" injury. Neither injury was life-threatening.
Last month, firefighters put out a similar blaze at the location.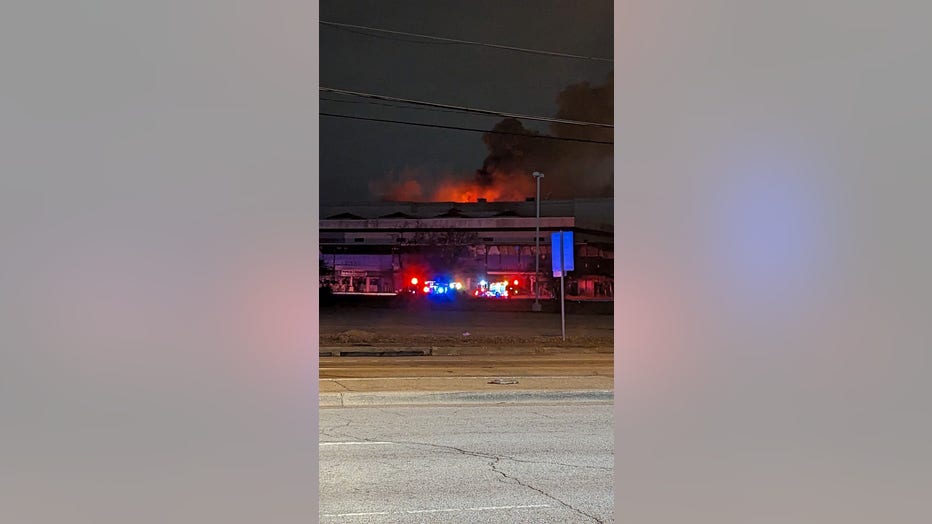 Valley View Mall fire (Courtesy: Austin Guttery)
The property owners began demolition of the final remaining portion of the mall on Friday.
District 11 Dallas City Council member Jaynie Schultz tells FOX 4 it's been an ongoing problem with the property owner, Beck Ventures.
The developer announced an ambitious plan eight years ago for re-development, but little has happened.
"It really got to a place where it was a lethal situation," she said. "And everyone's patience was worn out."
She says after the firefighters were put in serious danger, she wanted to expedite tearing the mall down.
"We had been assured that it was well secured and that it was an empty building, but in fact, it was a haven for crime to the point where there was actually arson," Schultz said.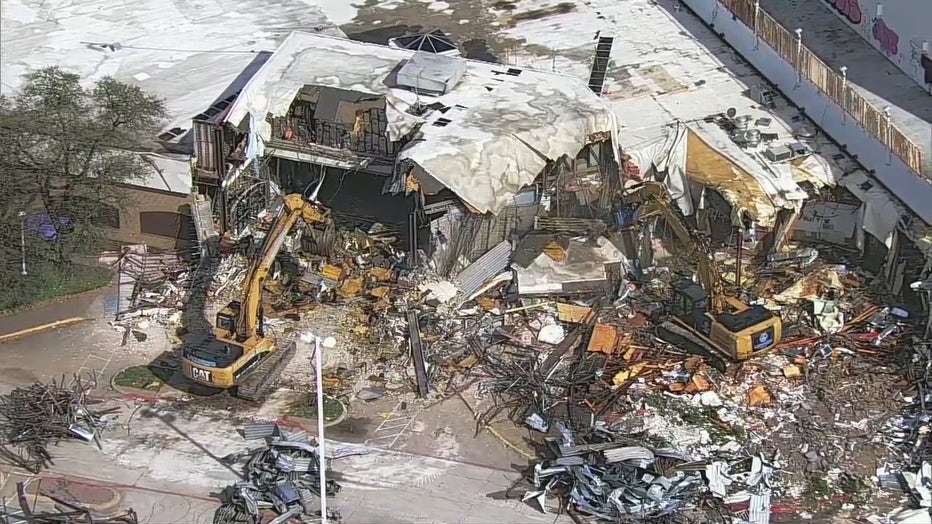 Valley View Mall demolition underway
"She didn't speed up anything. She came to the site yesterday because she knew the demolition trucks were on site because the demolition was to begin today," said Scott Beck, CEO of Beck Ventures.
Beck said the start date for demolition was already set for Friday, March 17, adding that the demolition date was planned 10 months ago. 
FOX 4 asked him why it took years to get to this point.
"Up until two months ago, nothing would have been able to start anyways because the sanitary sewer line wasn't in. Off site, going from Montfort to Noel under the 635 access road, there needs to be an upgraded sanitary sewer line, and that's been the case for literally 10 years," he added.
Beck said it's the city's responsibility to put in off-site infrastructure.
Instead, he said he footed the bill on the sewer system himself. 
Beck Ventures said even though delayed, its multi-billion dollar redevelopment plan is coming, with offices, retail, and restaurants, a park and luxury apartments. 
The city says the final stage of demolition could take up to three months.
Last month, the city warned property owners that the site would be designated a "habitual criminal property."
Youtube creator 'Abandoned Dallas' posted a video around five months ago walking through the abandoned mall, but inside you can see graffiti and the inside trashed.
"This demolition is long overdue for our community," said Dallas Mayor Eric Johnson in a statement. "As we have seen, the former mall structure was a blight and a hazard for our public safety personnel. Dallas deserves safe structures, a strong International District, and a vibrant new development on the site of the former Valley View Mall. This is a major step forward on every front."
The demolition is expected to be finished by June 1.