UNESCO leader condemns killing of North Texas freelance journalist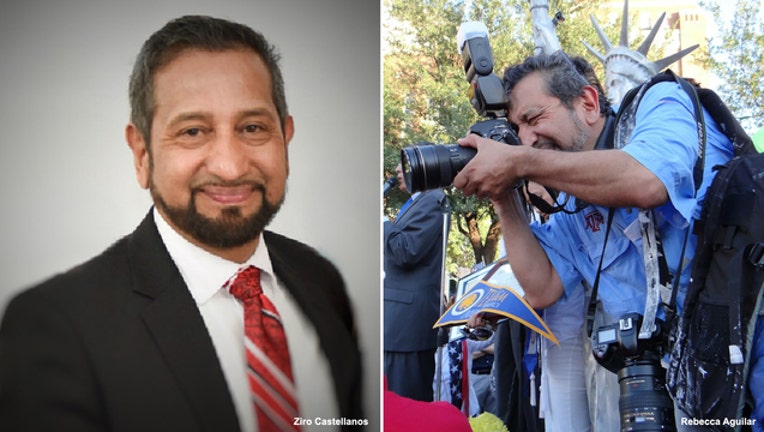 article
DALLAS (AP) — The head of a United Nations agency on Wednesday condemned the death of a freelance journalist in Texas whose body was found with a gunshot wound in the back yard of a home.
UNESCO Director-General Irina Bokova said from Paris that authorities must determine the motive for the killing of Spanish-language journalist Jacinto Torres Hernandez, 57. He was a longtime reporter and photographer for La Estrella who used the byline Jay Torres. La Estrella is a weekly publication of the Fort Worth Star-Telegram serving readers in the Dallas-Fort Worth region.
"I call on the authorities to investigate this killing and its motives so that those responsible for it be brought to trial," Bokova said in a statement.
Torres' body was found June 13 in the Dallas suburb of Garland. Investigators said he had been dead for "multiple days" and that robbery does not appear to be a motive because nothing was taken from him.
Family members said at a news conference last week that Torres had worked on stories such as human trafficking that could place him in danger.
"More recently his work was more intense, riskier," his daughter, Aline Torres, said during a news conference last week covered by the newspaper Al Día. "He was lifting up stones that perhaps people did not want to have lifted."
Son Gibran Torres told the Star-Telegram that his father was at the Garland residence as part of his other work flipping homes.
The elder Torres also acted as a landlord as part of a real estate business he had. He occasionally had to contend with angry tenants, his son said, and had considered installing a surveillance camera at his Dallas office.
As part of the investigation, detectives have confiscated reporter notebooks from Torres' car and family members have provided the names of his tenants.
"There's so many different angles," Garland police Lt. Pedro Barineau said. "He was a journalist as well as real estate (agent) so they have to look at both aspects of his life, and they're looking at all of the different types of things that could lead them to somebody else."
Juan Antonio Ramos, executive editor of La Estrella, told the Star-Telegram that Torres will be remembered for his "devotion and passion for journalism."
"He was a person who always focused on covering the Hispanic community in a full, objective and professional manner," he said.
Ramos did not return calls from The Associated Press for comment.
While Investigators have not said whether Torres' work as a journalist was a factor in his death, the Committee to Protect Journalists says since 1992 at least seven have been killed in the U.S. because of their work.
___
Staff writer Nomaan Merchant contributed to this report.