Tyler Seguin takes part in ball hockey clinic with Special Olympics Texas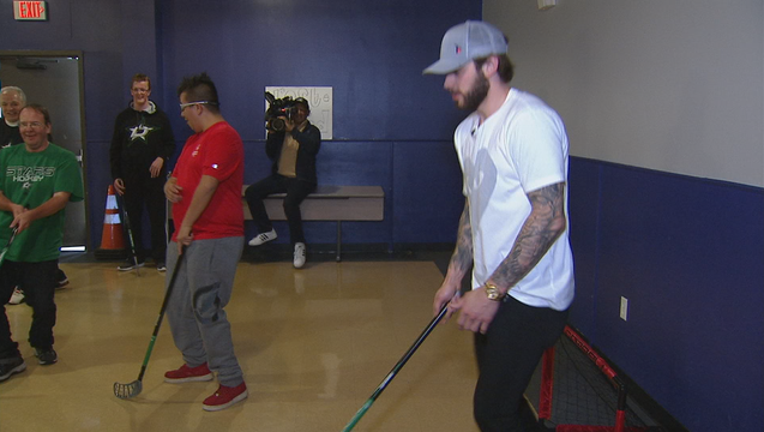 Stars center Tyler Seguin took part in a ball hockey clinic for Special Olympics Texas on Sunday.
The event was held at the Boys & Girls Clubs of Collin County.
Seguin, along with Dallas Stars Foundation, donated the Tyler Seguin Ball Hockey Court to Boys and Girls Club of Collin County last season.
"You know, this is what it's all about," Seguin said. "It's about having that, you know, stage that we have and the opportunity that we have to, I don't want to say give back to the community, but interact with the community that, you know, even if they don't like hockey, they can learn to love it today like we do."
The Dallas Stars Ice Girls, Victor E. Green, and the Dallas Stars Extreme Team joined Seguin at Sunday's event.