Two killed, one injured in shooting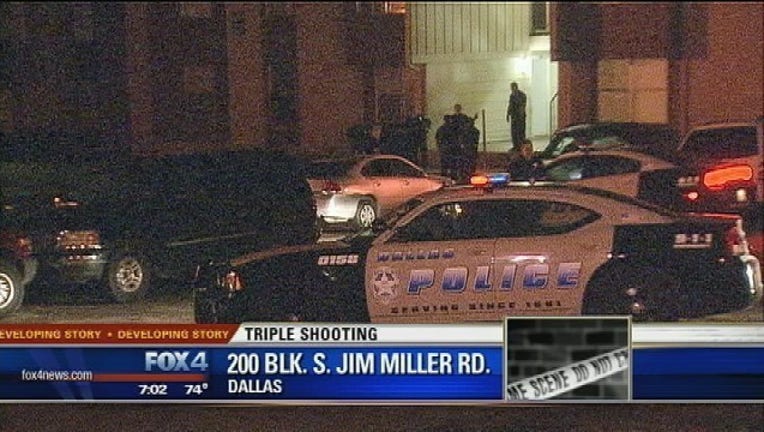 article
Two people are dead and one is in the hospital, after a triple shooting in Dallas overnight.
They were shot at an apartment complex in the Pleasant Grove area of Dallas.
It happened around 1:30 Sunday morning at the Ashanti Apartments in the 200 block south Jim Miller Rd, according to Dallas police.
When police arrived, they found one person dead and two critically injured.
The two injured victims were taken to Baylor University Medical Center at Dallas, police said. One of the injured was the initial shooting suspect. He died at the hospital.
According to a witness, the suspect and possibly two other males knocked on the front door to the apartment. A female opened the door and the suspects entered the apartment and started shooting. The female is being treated for a gunshot wound to the leg.