Two die overnight in Dallas when car crashes into tree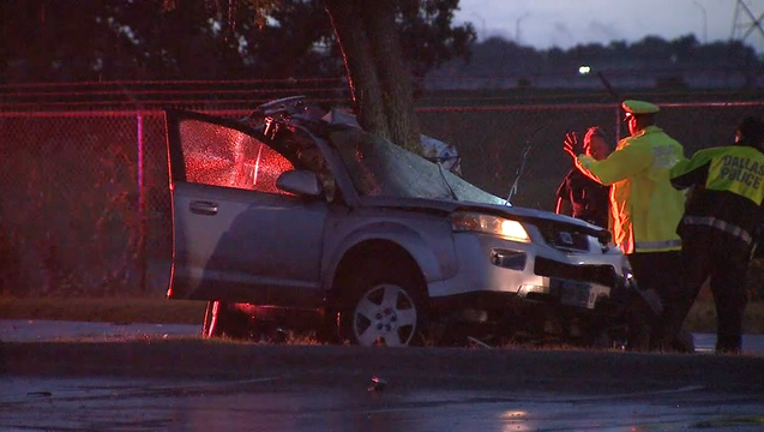 Two people died early Tuesday when the car they were in crashed into a tree in Dallas.
The wreck happened just outside Sargent Park near Overton Road in East Oak Cliff sometime between midnight and 6 a.m. Tuesday.
Police said a person was driving along Sargent Road when he saw the grey Saturn SUV wrecked into the tree.
Two unidentified men who appeared to be in their early 20s were found dead inside the vehicle. It's believed the both died on impact.
Investigators are now trying to figure out why the driver lost control. The identities of the victims have not been released.