Turkey Sausage Gnocchi Soup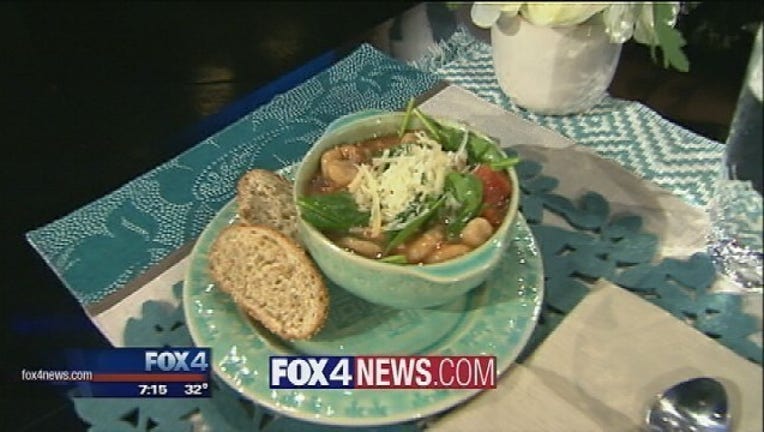 article
Ingredients
8 oz mild Italian turkey sausage

2 cups water

1-16 oz package vacuum packed gnocchi

1-14 oz can fat-free, low sodium beef broth

1-14.5 oz can Italian style stewed tomatoes, un-drained

Spinach (optional)

1/2 cup (2 oz) grated fresh Parmesan cheese (optional)

Directions
1. Cook sausage in large sauce pan over medium high heat until browned.
2. Add 2 cups of water, the gnocchi, beef broth and tomatoes. Bring to a boil and then simmer for 4-5 minutes or until the gnocchi floats.
3. Ladle into bowls and top with spinach and cheese if you need to see green in your plate.