Truck slams into home, injuring little girl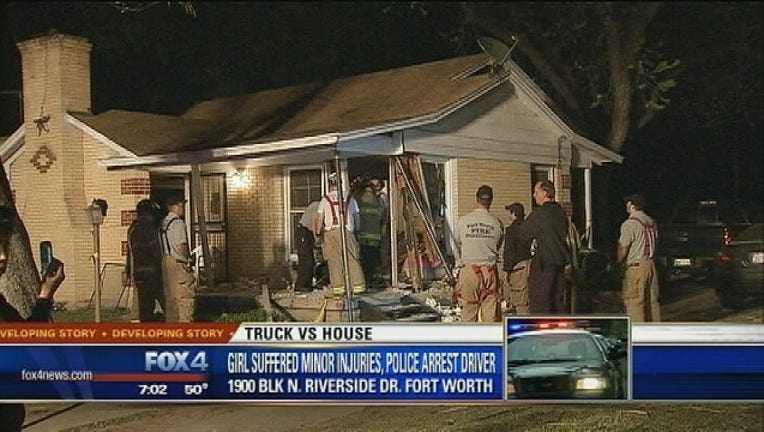 article
An eight year old north Fort Worth girl is being checked out at a local hospital after a suspected drunk driver slammed his pick-up truck into her home.
Just after 3:00 Saturday morning, the driver lost control while driving on north Riverside Drive near north Loop 820.
The truck hit the girl's bedroom. She and her father were inside watching TV.
The girl is being treated for minor injuries. Police took the male pick-up truck driver into custody.
No word yet on any charges he might face.