Truck crashes into Dallas wooded area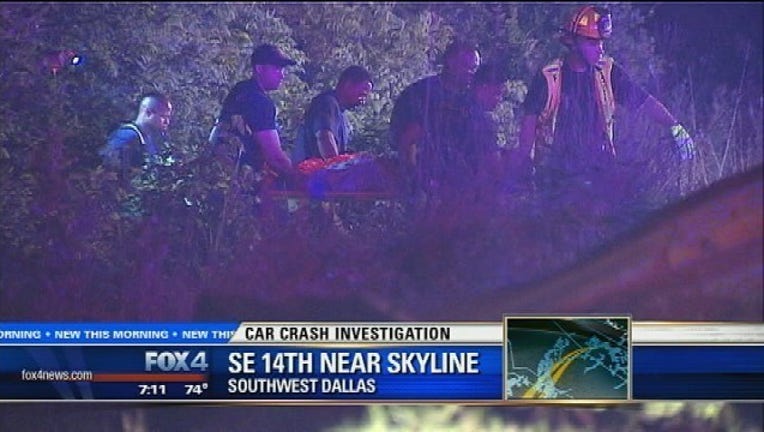 Dallas police found the driver of a pickup truck that ran off the road and into a wooded area on the southwest side.
Someone called 911 to report a truck drove off the road near the old Dallas Naval Air Station.
Officers found guardrail damage and went into the woods on foot.
They found the man lying next to his truck with a broken leg.