Trinity River rises to unusually high levels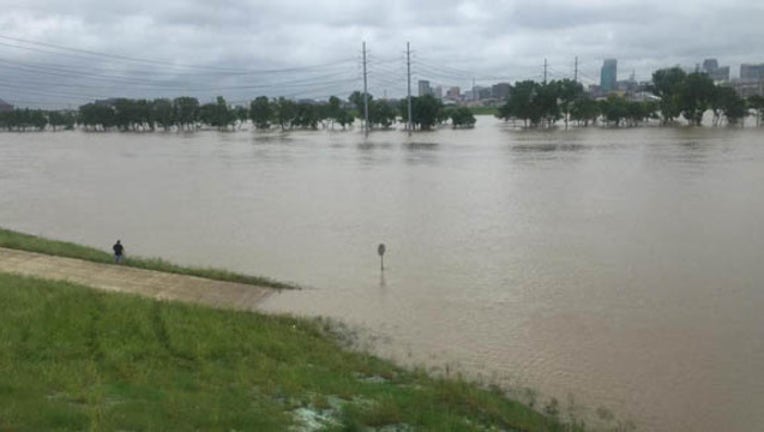 article
The Trinity River near downtown Dallas reached major flood stage late Sunday, the highest the river had been in eight years.
The Trinity hit 40.8 feet on Sunday evening due to heavy rains throughout North Texas.
By Monday the river dropped to moderate flood stage and on Tuesday the river was at minor flood stage level – 36.6 feet.
The City of Dallas has urged people to stay away from the river's banks and levees. Anyone who falls into the water runs the risk of being swept down river.
The high river levels have made the Trinity a tourist attraction – for folks from out of town and locals as well.
"It's been so dry other years, you know, so we've had trouble getting our rivers and lakes up to par so it's nice to see we're going to be good for probably another couple of years," said Vicki Hess, who was one of many people viewing the river from the Continental Avenue Bridge.