Transgender woman attacked in Oak Cliff speaks publicly first time since attack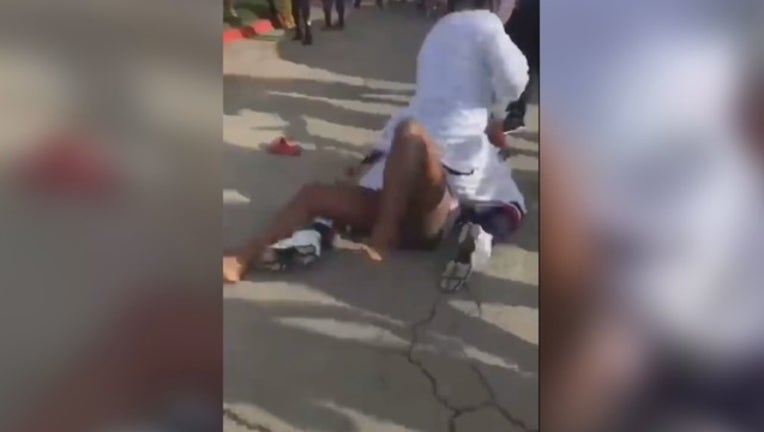 DALLAS - For the first time, we're hearing from the transgender woman who was attacked in a mob-style assault in Dallas.
Muhlaysia Booker, 22, spoke during a rally Saturday morning at the Abounding Prosperity Headquarters.
Organizers hoped the rally would support the transgender community and advocate for women and marginalized people who are victims of violent acts.
Booker is recovering from an attack that happened on Feb. 12, in Oak Cliff.
Police say 29-year-old Edward Thomas was among several people who punched and kicked Booker in an attack that was caught on camera.
According to the arrest warrant, Booker said people in the crowd made homophobic slurs before she was knocked unconscious.
Family members say Booker suffered a broken wrist and concussion.
Now, people in Dallas want to show their support for Booker and the transgender community during this time of healing.
"You can hear very clearly in that video those boys using anti LGBT rhetoric against her, and using that as an excuse to attack her. That is the very definition of a hate crime," one person at the rally said.
Local police are working with the FBI to determine if the assault should be classified as a hate crime.
Investigators are still searching for other suspects involved.