Tragedy dominates most-read stories of 2017 on FOX4News.com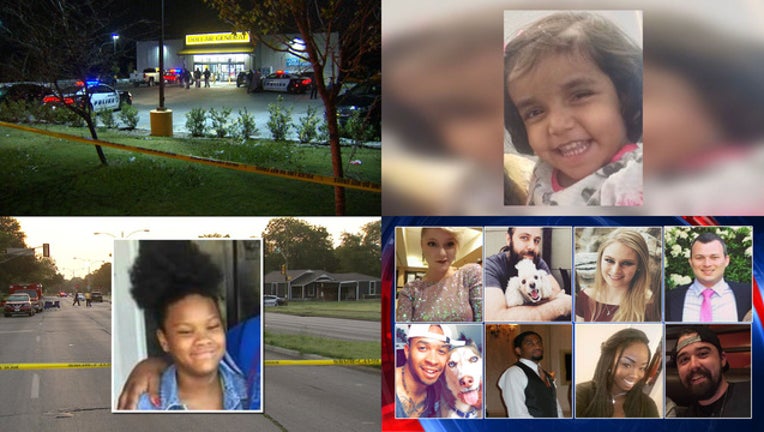 article
Tragedy dominated the Top 10 most-read stories of 2017 on Fox4News.com.
The most-read story of the year was about the shocking slaying of a Dallas Dollar General clerk in early November.
Gabrielle Simmons, 27, was a mother of six children and working at an Oak Cliff Dollar General when she was shot dead by a robber. Police later arrested a 15-year-old for shooting Simmons dead.
Other notable names in the Top 10 include a story about the father of missing Richardson girl Sherin Mathews. In late October, it became known that Wesley Mathews was changing the story he told police about what happened to the girl. That story was the sixth most-read on the website this year. Sherin was found dead weeks after she was first reported missing in early October.
The story about the discovery of a Lancaster teen found dead in an Oak Cliff home after an Amber Alert was the seventh most-read of the year. Police have still not charged anyone with the murder of Shavon Randle.
The only non-local story in the Top 10 was about a "prophecy" wrongly claiming the world would end on Sept. 23. Spoiler alert: It didn't and we're all still here.
FOX4News.com Top 10 Most-Read of 2017