Trackdown: Help find Cedric Tolbert's killer
DALLAS - In this week's Trackdown, Dallas police are trying to generate some new leads in the murder of a father last January.
The victim, 37-year-old Cedric Tolbert, was shot while sitting in pickup outside his mother's house.
Police released surveillance video showing the killer's car fleeing East Oak Cliff at the intersection of Millet and Starkey back on January 18, 2020.
"Cedric Tolbert was sitting inside of his vehicle when an unknown dark colored vehicle pulled alongside and performed a drive-by shooting," Dallas PD Detective Chris Walton said.
Tolbert was sitting in his silver Chevy pickup in front of his mother's house.
A dark colored sedan pulled alongside Tolbert's truck and someone inside fired multiple shots.
"Mrs. Tolbert, his mother, was the one who had to bear that pain and find her son sitting inside of his vehicle," Det. Walton said.
"I just really miss him so much. My life is not the same without him," the victim's mother, Carla Tolbert, said. "You know, a child is a gift from God and somebody took that gift away from us." 
"He was shot the day before my birthday, but ended up being pronounced deceased on my birthday," the victim's daughter, Zakaria Tolbert, said.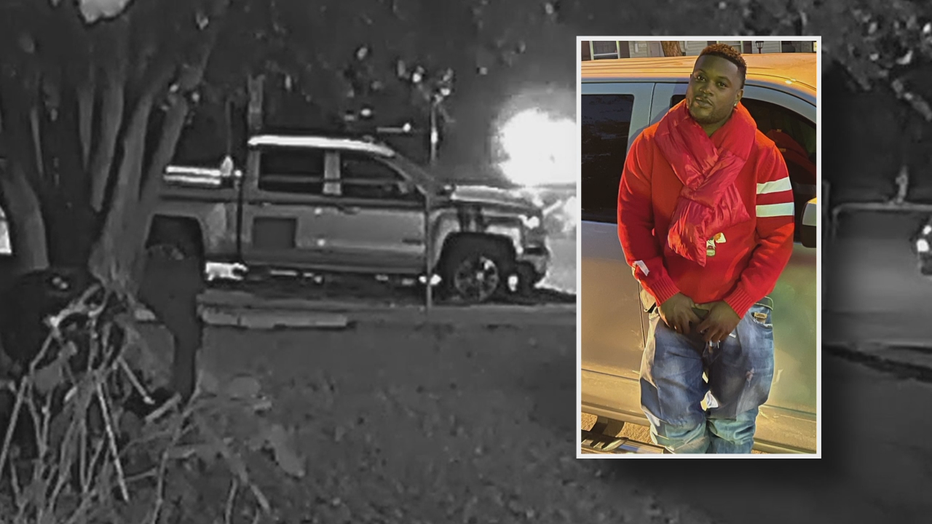 Zakaria had just left her father minutes before he was killed and he'd given birthday presents to her early.
"I was like, okay, that's something new because he never really gave me my gifts like the day before my birthday," she recalled.
Adding insult, while Carla was at the hospital with her son, their home was burglarized 
The Ring camera video of the shooter's car, a dark colored sedan with smoked windows, is the only physical clue Det. Walton has.
He believes someone know something about this fatal shooting. Anyone with information can call him at 214-671-3632.
"We need this type of closure because if we don't, we're going to be stuck here forever," Zakaria said.
The Tolberts' Thanksgiving won't be the same.
"Without him, you know, sitting in the chair he normally sits in, it's going to be so hard. I miss my baby," Tolbert's mother said.
MORE: Other Trackdown cases