Tour bus swallowed by massive sinkhole in Brazil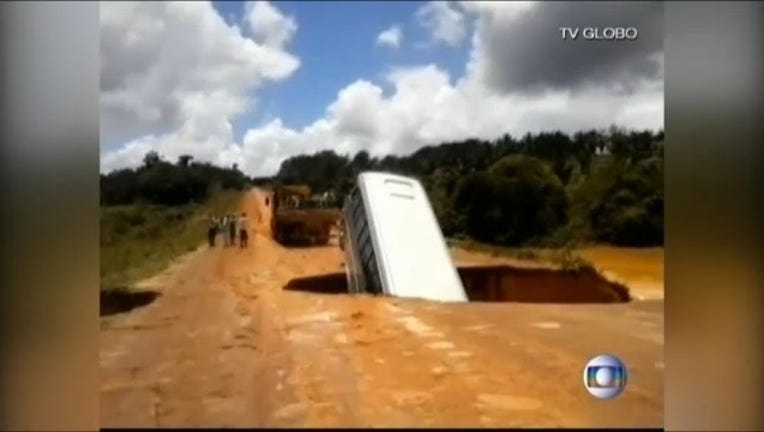 article
Flood waters in northern Brazil eroded and wrecked a roadway, opening a huge crater that actually swallowed a tour bus.
All passengers on board were able to escape after it got stuck in the mud. Moments later the ground beneath it opened up.
Video shows the bus doing a nose dive and then being swept out into the raging rapids.
Amazingly, no one was hurt.
.

FOX 4 is on YouTube -- http://bit.ly/fox4subscribe