Tornado siren tests in parts of Dallas County canceled on Thursday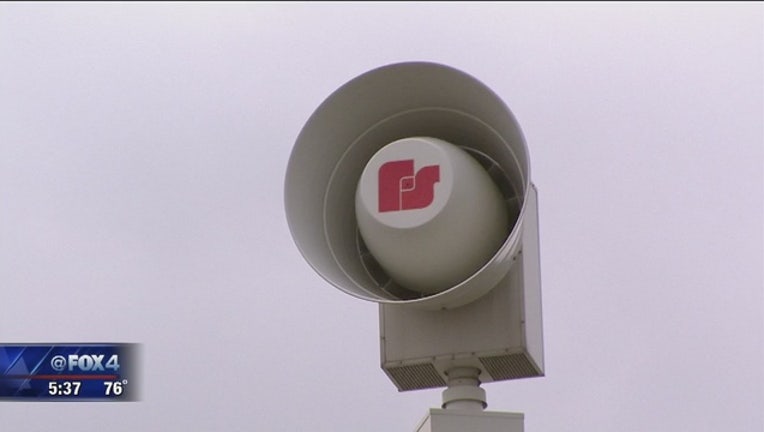 DALLAS - A planned siren test for some Dallas County cities was canceled Thursday due to overcast skies, officials said..
The cities of Cedar Hill, DeSoto and Duncanville were to test their outdoor warning sirens at 2 p.m. People in parts of Dallas would have been able to hear the sirens.
After the weekend hack of the Dallas emergency warning system, officials were worried that people would panic and call 911. That could've overwhelmed call takers.
There has been no new date set for the siren testing.