Tornado damages more than a dozen homes in Corsicana
CORSICANA, Texas - A tornado that touched down in Corsicana Wednesday morning knocked down trees and damaged more than a dozen homes.
The Navarro County Office of Emergency Management confirmed the tornado southwest of Corsicana just before 11 a.m. with 50 mph winds. 
The residents at the Cottonwood Circle Mobile Park had no advanced warning.
"I heard a lot of loud noises – boom, boom boom. It sounded like hail coming down. I was like, 'Oh my God it sounds like a tornado,'" said Darvella Paul, who lives in the area.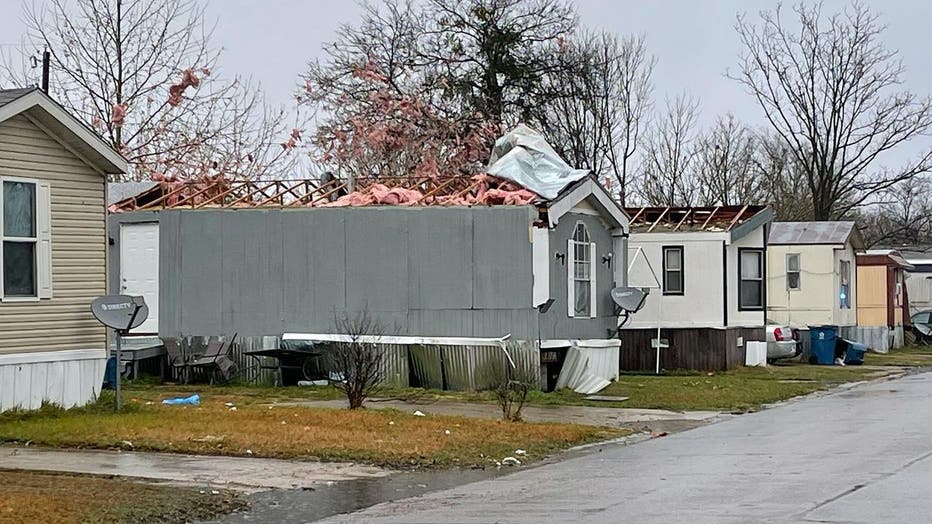 (Navarro County Office of Emergency Management)
Cam Johnson's wife was home when she heard the wind pick up outside.
"I didn't know what was going on. She said she had to get into the closet. She said the window was shaking like it was going to break and the house was shaking and moving," he said.
While Johnson's home escaped relatively undamaged, other neighbors weren't as lucky. They had no time to waste in getting their homes tarped and covered from the rain.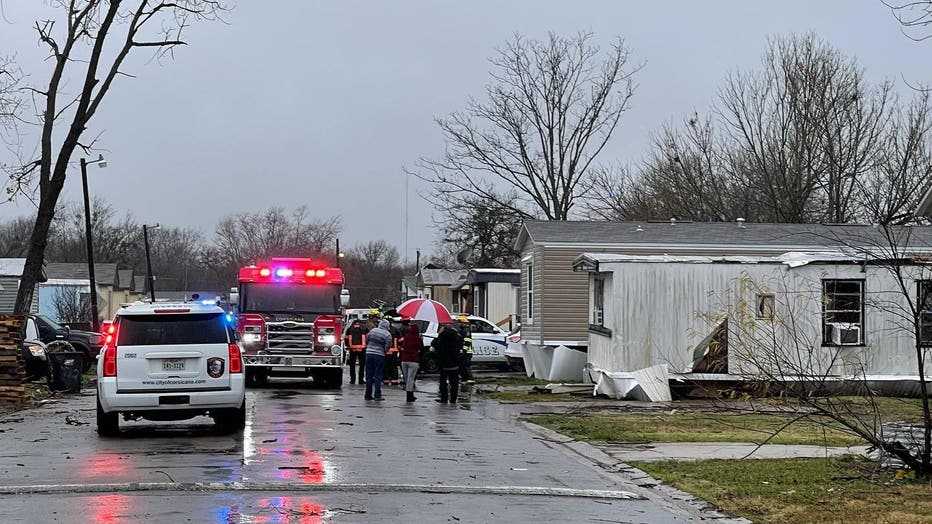 (Navarro County Office of Emergency Management)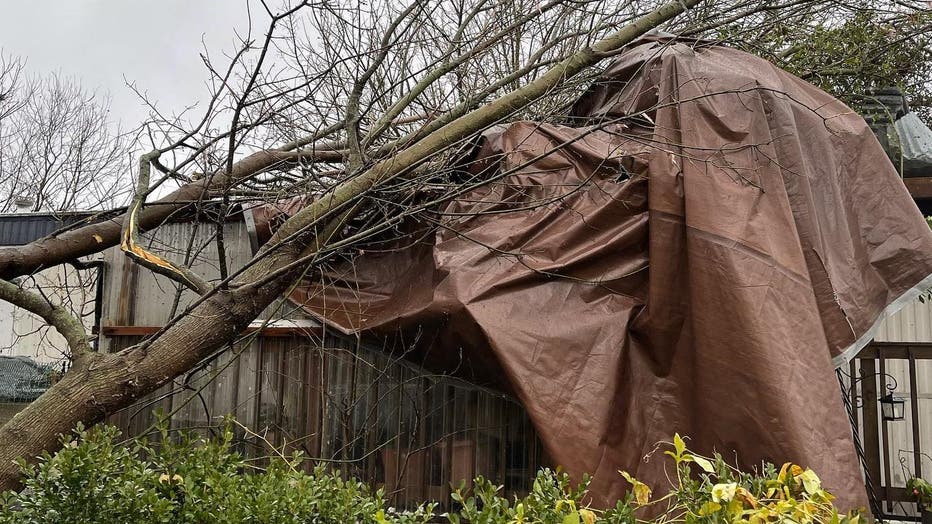 (Navarro County Office of Emergency Management)
"Just the roof's bad I guess. We got leaking. Trying to put the wood on tomorrow. Try to stop that leaking," said Armandre Vega, a neighbor.
"It's a mess. It's a mess," added Jesse Brown, another neighbor.
Despite having to deal with the cleanup and repairs, they are just grateful no one was hurt.
"I can't even describe. I thank the Lord for that," Johnson said.
The storm was initially believed to be microburst winds but later the National Weather Service confirmed it was a tornado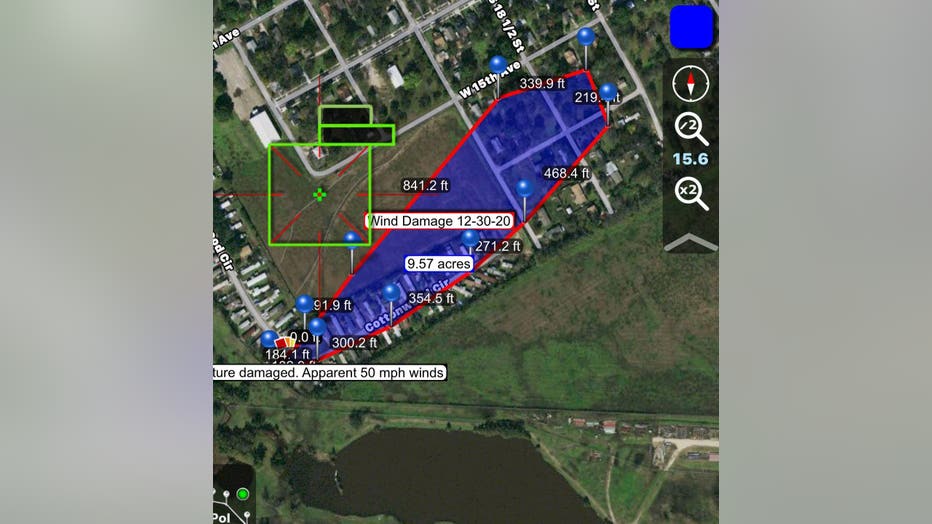 It was on the ground for just a very brief time and left behind a damage zone that is about 100 yards wide and 600 yards long.
The American Red Cross is assisting the families affected by the storm.