Tony Romo Pizza Hut ad to air Super Bowl Sunday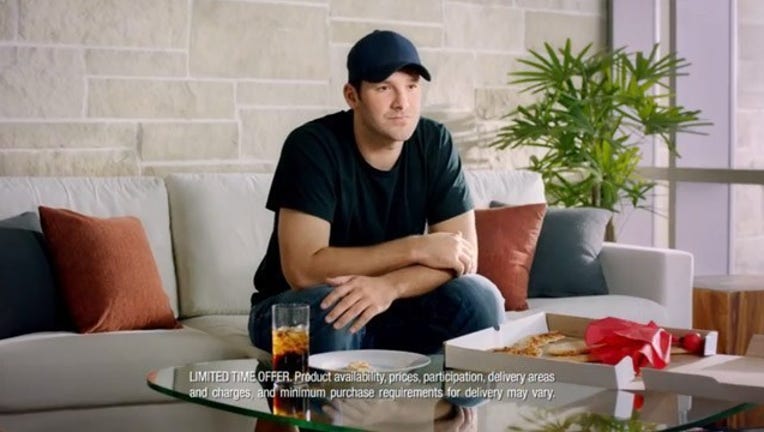 Tony Romo isn't in Super Bowl XLIX on Sunday, but he will be in a commercial that airs that day with a reminder of why Dallas isn't in the big game.
Pizza Hut released a commercial that primarily features ex-New York Jets and now Buffalo Bills head coach Rex Ryan throwing red challenge flags at people for not choosing the pizza company's new line of flavored crusts.
Romo's appearance comes in the final part of the 30 second commercial when a red challenge flag is tossed into a pizza box on a table in front of him.
His reaction: "Not again."
It's a not-so-subtle allusion to the controversial Dez Bryant catch against the Green Bay Packers that was changed on an instant replay challenge.
Super Bowl XLIX is Sunday, Feb. 1 and features the Seattle Seahawks and New England Patriots.
.
FOX 4 is on YouTube -- http://bit/ly/fox4subscribe