Three women and a suspect shot at Dallas house party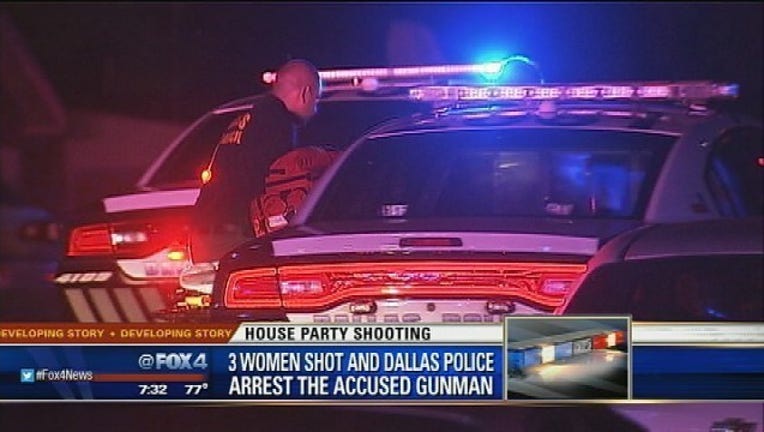 Four people are being treated for gunshot wounds after being shot Sunday morning.

A house party in south Dallas got out of control around 12: 45 a.m., according to police.
A man shot three women in the 3200 block of Reynolds Avenue, police said.
Officers found the gunman in the backyard, then he ran back into the home. The officer  used his taser but when the suspect pulled out a gun, the officer grabbed his service weapon and fired a shot, police said.
It is not clear whether the officer wounded the suspect or if he was already wounded when police arrived.
No officers were hurt.
Everyone hurt by gunfire was taken to a local hospital for treatment.