Three robbers with BB guns arrested in Arlington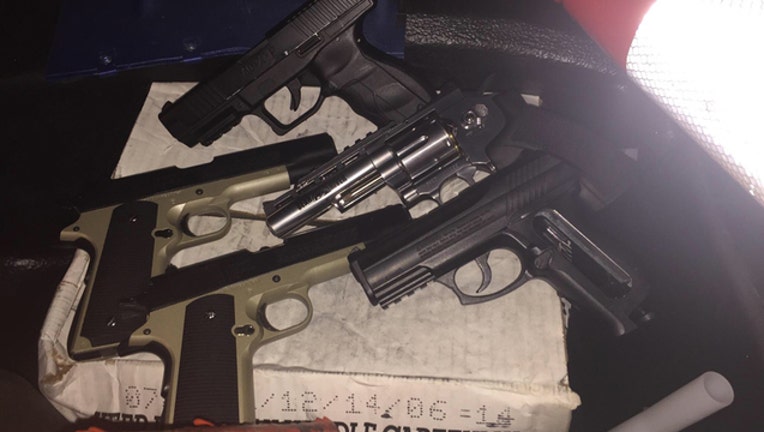 article
Arlington Police arrested three suspects for their roles in an attempted aggravated robbery with BB guns of a gas station.
Police responded to an aggravated robbery in progress on Saturday around 11:30 p.m. at a convenience store in the 5600 block of Cooper Street. A witness said two suspects got out of a car with guns in hand and believed they were about to rob the store. Officers found the two in the store and a third suspect still in the car.
Two of the suspects are men and one is a woman. A witness identified them when police arrived. They were arrested and charged with attempted aggravated robbery. They had five total BB guns.
Arlington Police have responded to more than 12 cases since January that involved a suspect carrying a BB gun. Police have not yet linked the suspects from Saturday's arrest to any other BB gun-related crimes.