Three-alarm fire sparks at Ft. Worth paper recycling plant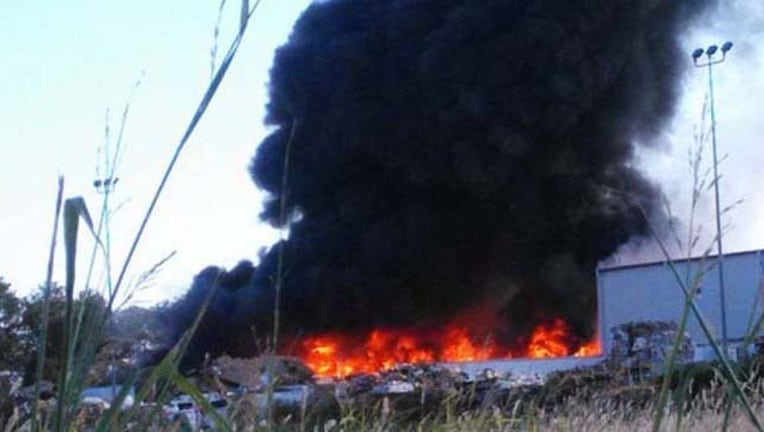 article
A fire sparked Monday evening at paper recycling plant in Fort Worth.

The three-alarm fire began just before 6 p.m. at Evergreen Paper Recycling, which is in the 1110 block of Everman Parkway.
Smoke could be seen as far away as North Richland Hills.
The hot temperatures added to the challenges of trying to extinguish the fire.

Firefighters quickly dispatched multiple units, anticipating heavy fire and very flammable materials, like large piles of paper and plastics.
By 7:20 p.m., it was under control and contained to the outside of the actual building.
Firefighters shut down a portion of a nearby train track.
Fire crews will remain on scene throughout Monday night, digging into what are essentially huge bails of paper and plastic, putting out any hot spots.  
There have not been any injuries for firefighters or the people who work at the plant. Two vehicles were reportedly burned, however.
The cause of the fire has not yet been determined.