Thief steals DPD squad car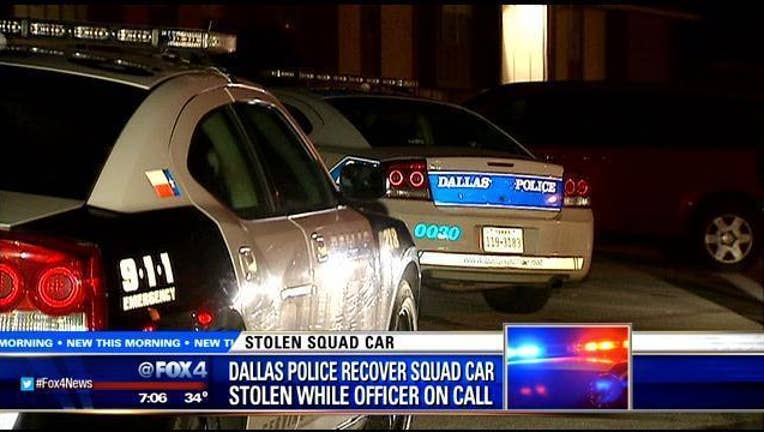 Someone stole a police car in southeast Dallas.
It happened early Wednesday morning as the officer was responding to a disturbance call in the 100 block of Murdeaux Lane.
The officer left the marked squad car running and soon after heard it drive away.
He called dispatch for help.
Police tracked the car and found it abandoned about a mile away.
They are still searching for the thief.