Theft Suspect Dies in Fiery Crash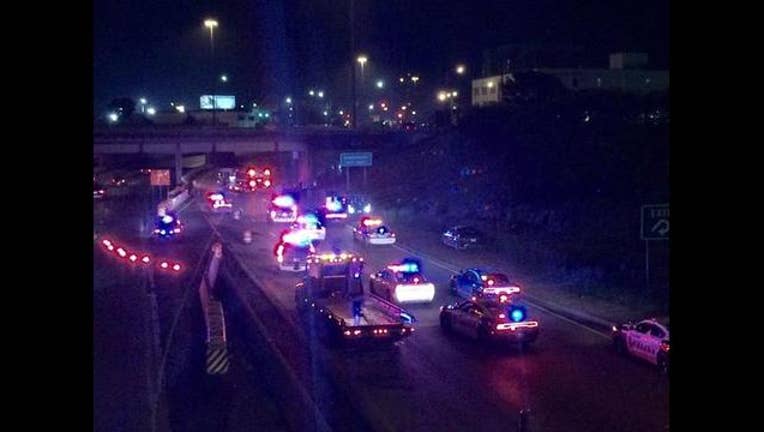 The Dallas County Sheriff's Office says it got a call just after midnight about a bait car being activated in the 7200 block of Nandina Drive.  Deputies say the suspect removed the compressor from the bait car, placed it in the suspect vehicle, and took off.  The sheriff's office says a witness saw everything and followed the suspect.  Deputies say the suspect later dumped the stolen item along I-35 and Mockingbird.  Eventually the suspect crashed into a DART railroad trestle over I-30 between Griffin Street and Lamar Street. The vehicle hit the railroad bridge over the highway and burst into flame. Deputies and Dallas Police closed the EB lanes to all traffic for two hours while the investigation in the wreck was underway.
The suspect's name has not been released.