Texas' top criminal court blocks Waco biker case gag order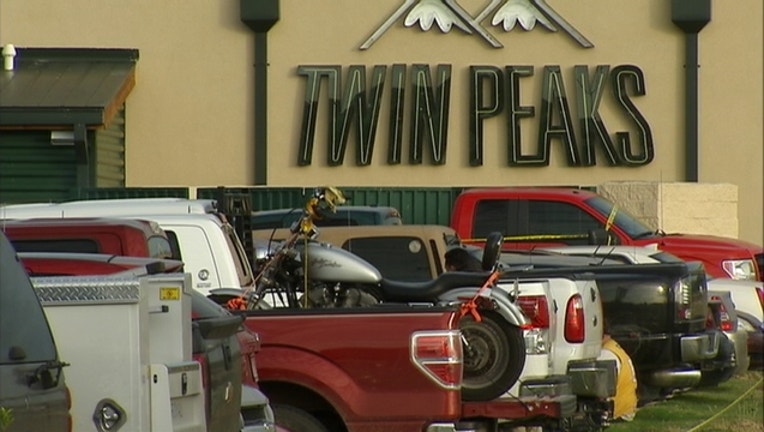 article
WACO, Texas (AP) — Texas' highest criminal court reversed a gag order Wednesday in the case of one of the nearly 200 bikers arrested after a police-involved shooting last year outside a Waco restaurant that left nine dead.
The Texas Court of Criminal Appeals released the decision a year after a lawsuit was filed by Matthew Clendennen against the city of Waco, the local district attorney and the Waco police officer who drafted a warrant for his arrest. Clendennen, a landscape-lighting designer from nearby Hewitt, argued that the warrant lacked probable cause.
The gag order, which was requested by prosecutors, barred parties in the case from speaking about it publicly. Sixteen news organizations, including The Associated Press, told the court last summer they supported Clendennen's request to overturn the gag order — which investigators have repeatedly cited when declining to comment on ongoing investigations related to the shooting.
Prosecutors did not return messages Wednesday seeking comment on the court ruling, but police suggested they would continue to be cautious in discussing the shooting.
"We don't want to possibly hinder the court process by discussing further evidence or information about the case," Waco police spokesman Sgt. Patrick Swanton said.
Prosecutors and Swanton gave a flurry of news conferences and interviews in the initial weeks after the shooting, which authorities have described as a melee between rival biker gangs. But at least two of the nine people killed were fatally wounded by the same caliber of rifle fired by Waco police, according to a review of ballistics evidence by the AP late last year.
Investigators have largely stayed silent since then about the criminal investigation. Since November, a grand jury has indicted 154 people on charges of engaging in organized criminal activity, meaning they're accused of being complicit in the shooting that also left 20 people injured. They face 15 years to life in prison if convicted. No trial dates have been set.
Swanton confirmed Wednesday that the officers involved in the shooting remained on administrative duty. But he and other investigators had repeatedly cited the gag order to not comment on the investigation or any of the individual bikers' cases.
The judge who issued the gag order had declined to clarify whether it should be interpreted so broadly.