Texas Senate committee passes bills that would restrict drag shows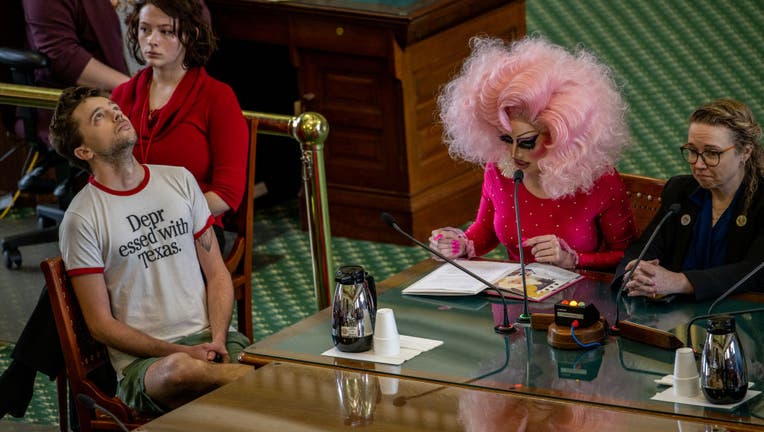 article
AUSTIN, Texas - Two bills in the Texas Senate that would place restrictions on drag shows in the state have advanced out of committee and will now head to the Senate floor.
SB12 amends the Texas Penal Code to define "sexually oriented performances" in the state as performances that feature nudity, a male performer exhibiting as a female or a female performer exhibiting as a make or appealing to the prurient interest in sex. 
Under the bill any "sexually oriented performances" would be banned from public property and commercial establishments around people younger than 18. Any "sexually oriented performance" in front of a child would also be banned. Performers could be charged with a Class A misdemeanor, which is punishable by up to a year in jail and a $4,000 fine. Businesses could be fined up to $10,000.
SB1601 would ban Drag Queen Story Hour performances at municipal libraries in the state. The bill specifically bans any library event attended by minors where "the person being dressed as the opposite gender is a primary component of the entertainment." Under the bill state funds for the library would be denied for the year following any library events.
Both bills were written by state Sen. Bryan Hughes (R-Mineola) and passed the Texas Committee on State Affairs along party lines 6-2.
The bills now move for a vote in the full Senate. They would also need to pass the Texas House and be signed by Governor Abbott to become law.
If passed, the laws would go into effect in September 2023.