Texas secretary of state defends ongoing 2020 election audit effort
FORT WORTH, Texas - Texas' secretary of state defended an ongoing audit of the 2020 election results in the state.
John Scott, a Fort Worth attorney appointed by Governor Greg Abbott in October, is overseeing what is believed to be the largest elections audit of its kind.
"We want to bring confidence back to the system," Scott said.
The first phase, which was released on New Year's Eve, found no irregularities or wrongdoing in four major counties — Harris, Dallas, Tarrant and Collin. 
The audit examined electronic and hand counts of ballots in what the state calls two Democratic counties and two Republican counties, although Tarrant narrowly was won by now-President Joe Biden in 2020. It also looked at the accuracy of voter rolls.
RELATED: Audit finds no widespread fraud during 2020 presidential election in Texas
The second phase, which is taking place, will examine of election records "to ensure election administration procedures were properly followed," state officials said.      
"It is my understanding this is the first time there has been an audit of over 30% of the election returns," Scott said.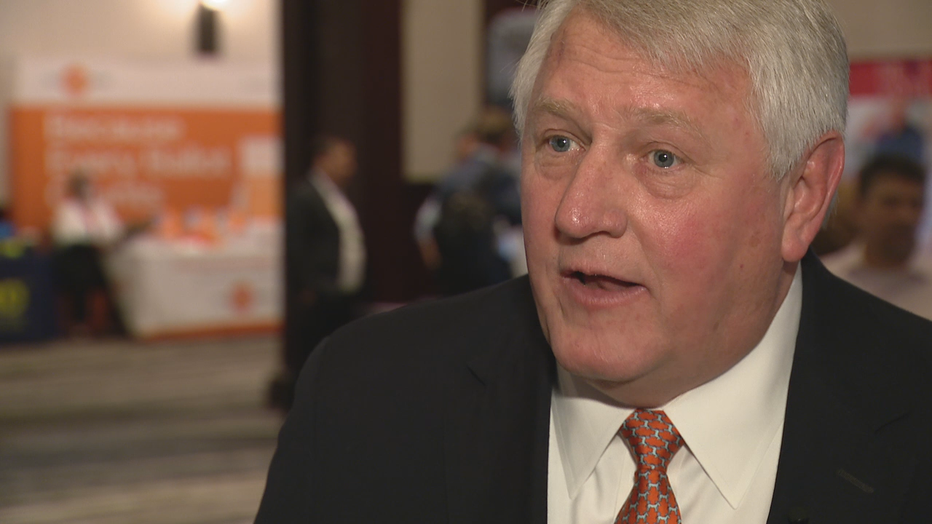 Scott says his goal is for the audit to restore trust in the election system. GOP officials have repeatedly questioned its integrity without any evidence of wrongdoing.
"If at the end of the day everyone can go to the ballot box and know their vote is counted, that is what we are looking for," Scott said.
Critics have questioned the premise for the audit, with no obvious signs of fraud beforehand and no widespread fraud uncovered in the first progress report.
Before he was appointed secretary of state, Scott represented then-President Trump in a lawsuit challenging the 2020 election results in Pennsylvania. Scott said he didn't think that contributed to people not trusting the system.
"I think that is what our courts are for. That is different from someone storming the Capitol. We have a system, we have courthouses," he said.
Scott withdrew from the case after a short time. 
Tarrant County Elections Administrator Heider Garcia says it's obvious there's no massive fraud or errors at the county level. Ultimately, though, he welcomes the process.
"Helping us get better, it can't hurt, like a medical exam, don't have to enjoy it, but will let you know if you have a clean bill of health or not," Garcia said.
The second phase will involve state auditors going to each county to examine massive amounts of documentation. 
Collin County Elections Supervisor Bruce Sherbet said so far the audit has confirmed the process works.
"Our democracy depends on voters participating. If you have voters who have lost faith in the process, you lose voters," he said.
State auditors are expected to be on site at some counties as early as the end of this month.
There is no timeline for when phase two of the audit will be complete. 
MORE: Election coverage