Texas House approves redistricting map largely favoring Republicans
DALLAS - The Texas House approved its proposal for state representation for the next ten years.
It solidifies the Republican majority, adding districts with white voter majorities.
But at least one North Texas Democrat secured a minor victory for his party in Dallas County.
This is the first time Texas lawmakers will draw new district maps without having federal preclearance, and Democrats say minorities are not being given more majorities. 
"Texas is a majority-minority state at this point," said Rep Jasmine Crockett (D-Dallas). "But when we look at these house districts, we do not have a majority-minority House districts."
With less than a week until this special session ends, Texas lawmakers are quickly finalizing new district maps for the next ten years.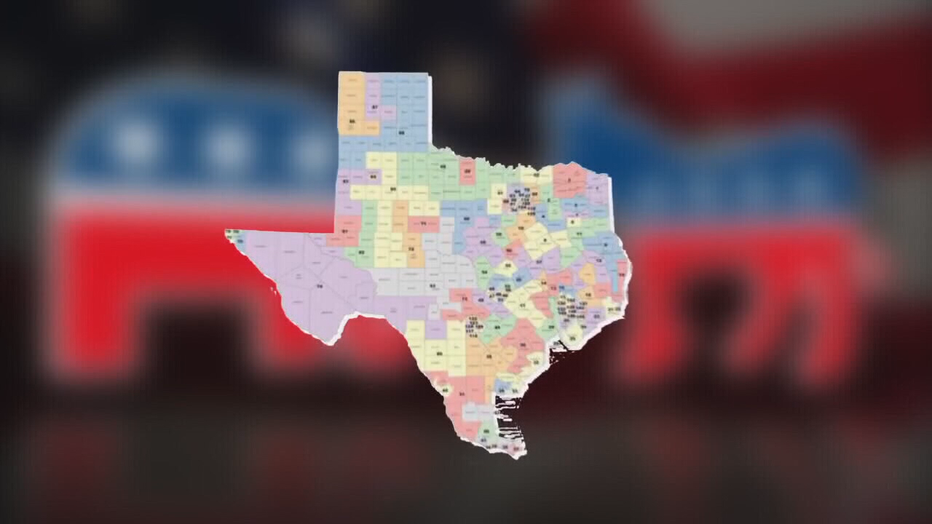 Overnight, Texas House members debated the House map, passing on a party-line vote. Democrats called foul on an increase in white majorities despite large growth in the state's minority population. 
"Over 95% of that growth was people of color," said Rep. Rafael Anchia (D-Dallas). "I want to say something very profound here. 95% isn't 100%, but it's pretty damn close."
Rep. J.M. Lozano (R-Kingsville) has a district in Jim Wells County. It went for Beto O'Rourke and Hillary Clinton, and he still won as a Republican those years, claiming how lines are drawn don't guarantee a partisan win. 
"I am the candidate of choice for the people of Jim Wells County — a very Democrat county, which is now Republican. Things changed. Political norms change," Lozano said. "There is no set definition, and we cannot let people pigeonhole us."
Some North Texas minority districts were created, including one that has a Hispanic majority in a Dallas suburb and another in Dallas County that has been held by Yvonne Davis (D-Dallas) for nearly 30 years. 
The district lines are different, considered a 'new minority' district by Republicans. 
"It's just wrong and flawed and a misrepresentation since I have represented that district for 29 years," Davis said. "I think it's disingenuous to say you created a new district."
Tom Marshall is a political scientist from UT Arlington. 
"This is a partisan knockdown drag out, and there are no rules in a knife fight," he said.
Marshall says Republicans who control the legislature drew lines to ensure their seats would be safe in future elections. 
"Republicans were playing defense. And what they did again and again and again in the U.S. House in the legislative seats is that they drew districts for both parties, which were super safe," he said. "That is what we see as very few swing districts in the next two-to-four to six years."
Democrats said the hearing process was rushed and experts could not testify. The Republicans' response was they walked out for two months and prevented hearings from happening.