Texas Attorney General Ken Paxton expected to return to work this week
DALLAS - Texas Attorney General Ken Paxton is expected to be back at work Monday after his impeachment trial ended in an acquittal.
The trial may be over, but there will be lingering effects in Austin.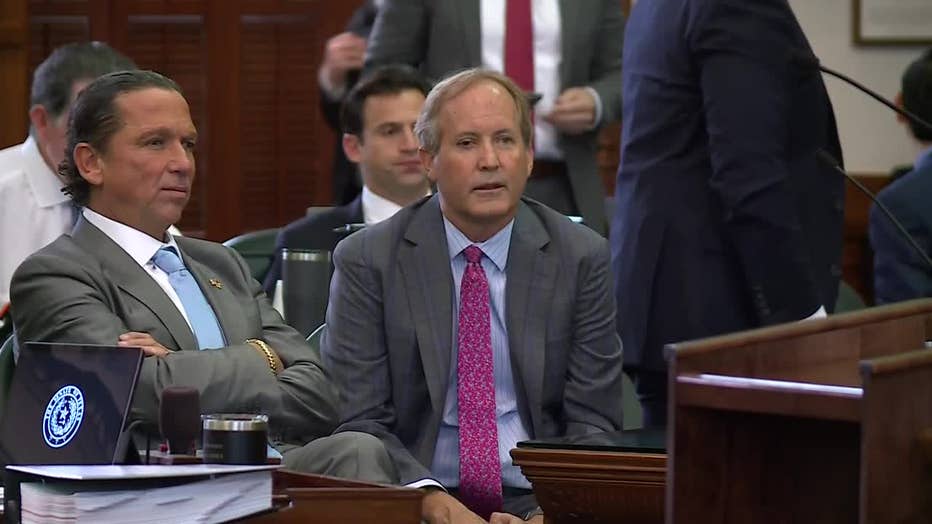 CONTINUED COVERAGE: Ken Paxton Impeachment Trial
Paxton said he'll have more to say about his acquittal this week when he sits down for an online interview with right-wing host Tucker Carlson.
In a short statement this weekend, Paxton described the impeachment as a "sham," that he said was coordinated by the Biden administration.
Back in May, an overwhelming majority of the House Republicans voted to impeach Paxton on bribery, misuse of office, and other alleged offenses.
But only two Republican state senators joined Democrats to vote for any of the 16 articles of impeachment.
One political analyst believes it's no coincidence that the GOP senators who cast votes against Paxton will not be up for re-election anytime soon.
"It definitely made a difference it would seem in retrospect whether you were gonna face the voters sooner rather than later," said James Henson, the director of the Texas Politics Project. "It's definitely that fact that those who were more willing to vote for some of the counts against the AG on the Republican side were people that were not gonna be on the ballot in 2024."
Henson said there was pressure on Republican senators from the party base to not vote against Paxton or face the possibility of a primary opponent in their next election.
Reports also said some Republicans decided not to support convicting Paxton when they realized there would not be enough votes for a guilty verdict.
Paxton and his far-right supporters have promised payback against House Republicans who supported removing him from office.
That could complicate an expected special session next month on school vouchers.
Paxton's legal troubles are not behind him, though.
There is still an FBI investigation into the allegations that led to the impeachment and a state judge is expected to set a trial date for the securities fraud charge that Paxton was first indicted on in 2015.