Terrell police locate owner, monkey that bit girl at Buc-ee's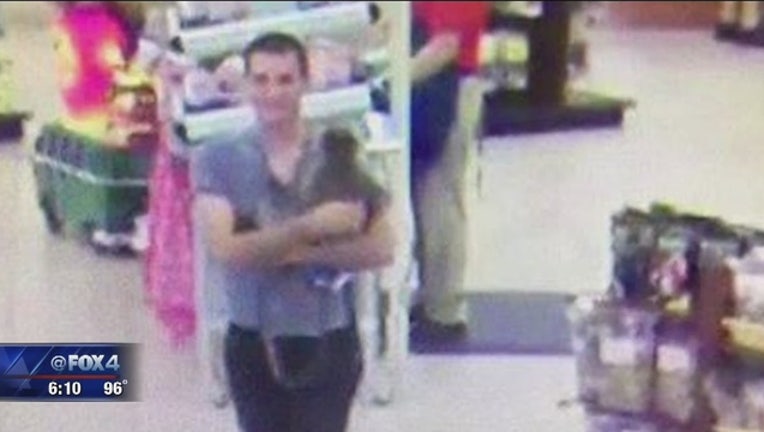 TERRELL, Texas - Police say they've identified the owner of a monkey that bit a girl at the Buc-ee's off Interstate 20 in Terrell.
It happened Friday afternoon as a 13-year-old girl was traveling through the city with an out-of-state church group. She reportedly asked to hold the monkey and it bit her on the neck.
Although the bit was minor, police said health officials wanted to make sure the monkey had the proper vaccinations. They emphasized no crime was committed.
Police released surveillance images in hopes of finding the man seen leaving with the monkey. They credit news coverage for helping officers identify and make contact with him.
As it turns out, the man in the photo was just a caretaker. Police said he has already returned the monkey to its true owner, who also lives in another state.